Joseph S. Elmaleh, lawyer
June 22, 2010 - By Sally A. Downey, Inquirer Staff Writer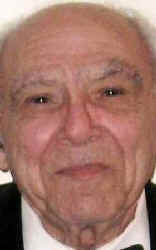 Joseph S. Elmaleh, 82, of Elkins Park, a lawyer, computer engineer, and colonel in the Army Reserve, died of cancer Sunday, June 20, at Einstein at Elkins Park.
Mr. Elmaleh earned a bachelor's degree and a law degree from the University of Pennsylvania Law School and then practiced law in Center City in the 1950s and 1960s. He loved electronics, said his son, E. Michael, and after consulting for other lawyers on cases involving technology, decided to switch careers.
He returned to Penn and earned a master's degree in computer science. For several years he worked for computer companies, and then he became a computer consultant. He developed one of the first programs to analyze electrocardiograms for one of his clients, Roche Medical Electronics, his son said.