Selective Technologies - FREEDOM 415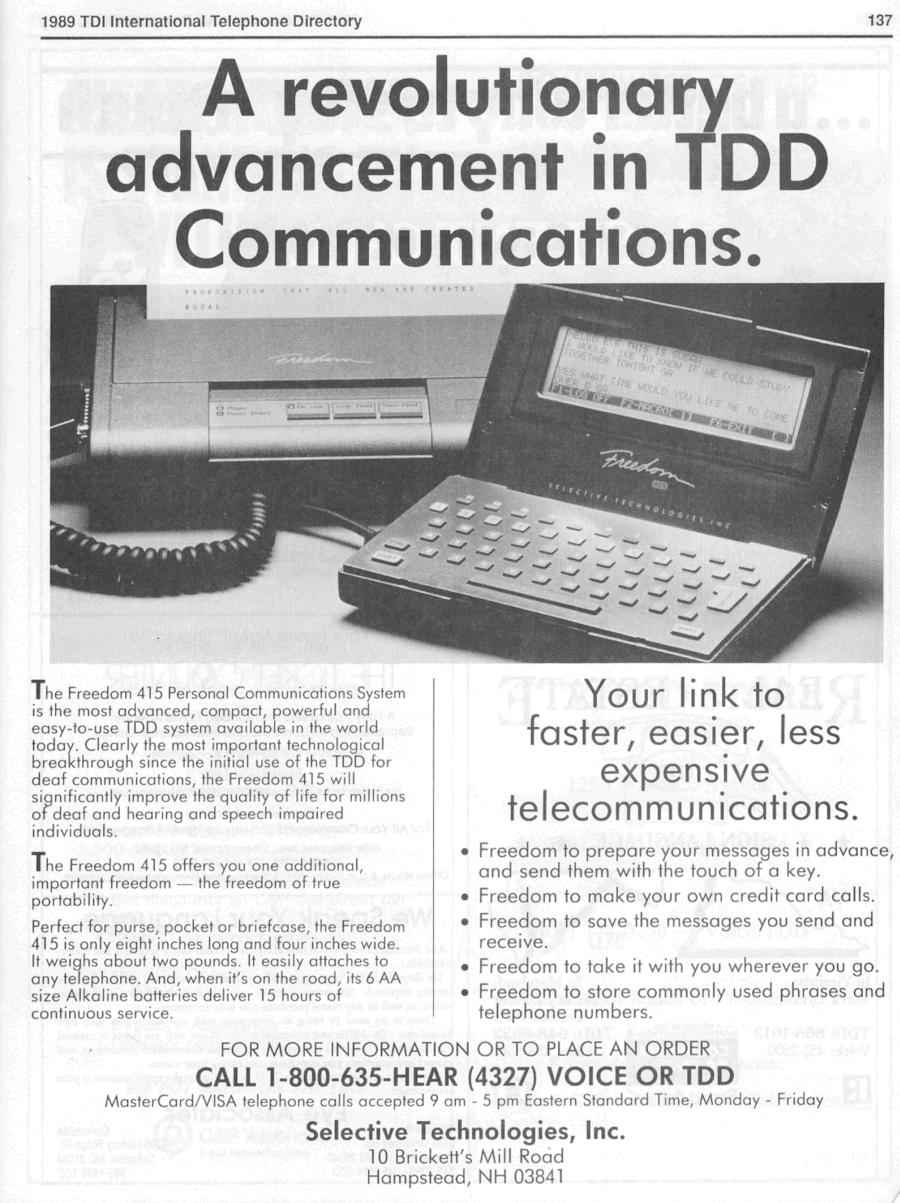 A revolutionary advancement in TDD Communications.

The Freedom 415 Personal Communications System is the most advanced, compact, powerful and easy-to-use TDD system available in the world today. Clearly the most important technological breakthrough since the initial use of the TDD for deaf communications, the Freedom 415 will significantly improve the quality of life for millions of deaf and hearing and speech impaired individuals.

The Freedom 415 offers you one additional, important freedom - the freedom of true portability.
Perfect for purse, pocket or briefcase, the Freedom 415 is only eight inches long and four inches wide. It weighs about two pounds. It easily attaches to any telephone. And, when it's on the road, its 6 AA size Alkaline batteries deliver 15 hours of continuous service.

Your link to faster, easier, less expensive telecommunications.
Freedom to prepare your messages in advance, and send them with the touch of a key.
Freedom to make your own credit card calls.
Freedom to save the messages you send and receive.
Freedom to take it with you wherever you go.
Freedom to store commonly used phrases and telephone numbers.

Selective Technologies, Inc.
10 Brickett's Mill Road
Hampstead, NH 03841

Note - This is a discontinued product and is listed here for historical reference - Ad form 1989 TDI Blue Book