Read This Page Then....
DONATE! Click the Button Below!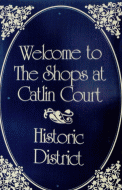 If you are in the local area and have any surplus materials or display cases you are getting ready to discard please contact us at 623-435-1522
. Clicking this button signifies you have read detail below. You will be taken to the SECURE Pay Pal Server for payment to Coury House which funds SMECC. A few bucks here and there help maintain the building and push projects ahead.

We are a Privately Funded Museum
We derive income from all sources to enhance displays, pay for web services support our infrastructure and buy supplies. Although your contribution is NOT tax deductible be assured you are providing for the preservation of history. Thank you very much!
When you are all done with this process you may back arrow a number of times in your browser to return to the museum web page you were on.
REMEMBER - You do NOT get a tax write off
Shipping Instructions

In case you want to personally deliver items to the SMECC in Glendale, AZ, please arrange this in advance. Many times we need to have helpers or equipment on hand to
Personal delivery of artifacts can be a fun experience for all concerned! You will be able to meet the staff and we are able to meet you in person and show you how your artifact impacts the completion of our projects here at the Museum.

Shipping guidelines:

1 - Pack items in strong cardboard or crated containers appropriate for the weight and size of the items. Many times the original boxes that items were sold in are valuable to us and look great in the museum's displays. Original cartons and packing material need to be protected by another exterior shipping box thus keeping the original material free of packing tapes scuffs etc. Double-boxing (i.e. a box within a box) is always encouraged when transporting any delicate or historical material. Consider using plastic sheeting around the items to avoid the possibility of water damage.

2 - DO NOT use foam peanuts as packing material. They are Evil and not environmentally-friendly, they get into the openings of items and requiring tedious manual cleaning to remove the darn things! They also attract static electricity, and they create an enormous cleaning problem as they tend to fly away on their own. We have spent many an afternoon chasing wind blown piles of these things around the warehouse! If you believe that the items are fragile then consider wrapping them in bubble wrap.

3 - Clearly address all packages to the following address. We suggest taking this address block into your editor and super-sizing the font before printing the label out. Since labels can become detached easily or if label is printed on an inkjet printer it may be susceptible to moisture damage, please cover label entirely with clear packing tape. at least one piece of tape should cover the label and surround the entire box to insure the label is securely held onto the package.
Remember, the larger the box the larger the font size and label size should be. A valid substitute for a printed label is a black indelible marker pen.
Our Address:

Attn: Ed Sharpe Archivist
Coury House / SMECC
5802 W. Palmaire Avenue
Glendale, Arizona 85301
U.S.A.

Also, on each box shipped, be sure to include your name and return address.

4 - Make a note of the tracking number your shipper uses. If the item has a high value, please insure the item. NOTE: Many companies, such as FedEx, DHL, etc., have "small print" regarding the transport of Museum artifacts, which will sharply limit the insurance liability of the carrier for items damaged in transit Even if additional insurance is purchased they can, depending on the circumstances, not cover damage incurred in transit. Be careful! For extremely rare or fragile items, please contact us for advice on method of delivery.

5 - Please! Only ship the items that have been accepted by the Museum. If during your packing of the accepted items, you discover other items you think might be of interest please contact us via telephone or email unless it is small and does not substantially impact the cost of freight. Be sure to pad any additional items well so the main artifact transports without damage.

There is so much that needs to be saved out there. Working together we can make it happen!