http://www.afvn.tv/ProjectJenny/history.html
Welcome to the Blue Eagle Nest
photo courtesy of PHCS Mahlon Miller USN - Fleet Imaging Command Pacific
To the amazing Blue Eagle Crews and the History they made


In October 1965, a US Navy aircraft equipped as an airborne broadcast station performed an airborne radio relay broadcast of the World Series over South Vietnam becoming the worlds first operational airborne broadcast station. In February of 1966, television arrived on the scene in South Vietnam and another new page went into the broadcasting history book. TV shows were broadcast on Channel 11 for AFVN (the American Forces Vietnam Network), and on Channel 9 for THVN TV (the official station of the Republic of Vietnam). TV was broadcast from U.S. Navy NC-121J (Super Constellation) aircraft. These aircraft were known as Blue Eagles and operated as Project Jenny. The aircraft were assigned to the U.S. Navy aviation squadron VXN-8 (originally OASU) home based at the Naval Air Test Center, Patuxent River, Md. Two Blue Eagle aircraft were based at Tan Son Nhut AB in Saigon to provide TV broadcast services for AFVN and THVN. A third aircraft was based at DaNang AB to provide airborne PSYOPS radio broadcast services for MACV-SOG. This web page is dedicated to the guys who designed, built and flew those Blue Eagle aircraft from 1965 to 1970 and to Captain George Dixon USN (deceased), the founding father of Project Jenny.
NOTE: When viewing the Blue Eagle Video below, please use browser BACK or RETURN button to get back to this page. Video requires RealPlayer rev. 8 or greater installed on your computer. If you don't have a RealPlayer, a link is provided to obtain a free one.

This web page is in the early stages. If anyone has any additions or corrections, please contact Steve "Robbie" Robbins RMC(AC), USNR, Ret. (Project Jenny 1965 thru 1969).

NOTICE TO ALL BLUE EAGLE CREWMEMBERS AND FAMILY MEMBERS OF THOSE VETS. If you would like to establish and/or maintain easy contact with many of the great guys who served with Project Jenny flying the Blue Eagle aircraft please join the List Serv email group below. Just enter your email address below and follow the instructions. If anyone has any problems signing on, please contact the webmaster (Steve Robbins) with the link provided above and I can assist you.

This web page is in the early stages. If anyone has any additions or corrections, please contact Steve "Robbie" Robbins RMC(AC), USNR, Ret. (Project Jenny 1965 thru 1969).

NOTICE TO ALL BLUE EAGLE CREWMEMBERS AND FAMILY MEMBERS OF THOSE VETS. If you would like to establish and/or maintain easy contact with many of the great guys who served with Project Jenny flying the Blue Eagle aircraft please join the List Serv email group below. Just enter your email address below and follow the instructions. If anyone has any problems signing on, please contact the webmaster (Steve Robbins) with the link provided above and I can assist you.


Click to subscribe to projectjenny
This web site is hosted by
The Chesapeake Computer Group, Inc.
in Chesapeake Beach Md. TCCGI is owned and operated by our gracious host Bruce Wahl, ex Officer-In-Charge of AFVN Pleiku.
Last Update 26 Mar 03 SJR

---
---
---
HISTORY OF PROJECT JENNY
(Coordination Draft)



NOTE: The intent of this section is to document the OFFICIAL as well as the UNOFFICIAL - BUT MORE FUN aspects of the History of Project Jenny. Please provide any stories to Steve Robbins at midivet@erols.com A great deal of information is missing about the real history of Project Jenny, and most of the unofficial stories remain to be told. All articles posted in (red) are not necessarily backed up by written history. For instance, the 1960-1962 entry comes from information provided by Mr Neil Vanderdusen, RCA Project Manager at RCA Camden during a briefing that he gave to the 1st tech crew in training in early 1965 and is dependent upon the memories of the author. All articles printed in (black) are backed up by official written material from the 1960's such as squadron papers, Official DOD AFVN History, etc etc. All articles printed in (blue) are the Unofficial - But More Fun type stories told by crew members as filtered through the years of fading memories and possibly a few Bah-Mui-Bas' at the time of the incident.



1960-1962 (?) Under contract to US Navy, A NorthWestern US University builds and tests the first airborne TV broadcast test platform using an R-5 (DC-5) aircraft and VHF broadcast frequencies. This effort becomes the "Proof of Concept" for future Project Jenny efforts.

1962 US Navy temporarily installs RCA radio/TV broadcast equipmentin two R6D (C-118) aircraft with the intent of using the capabilities during the Cuban Missile Crises. Installation not completed in time to use, but aircraft put in storage for use at a later date. Aircraft were assigned to VR-1 and were nose numbers 611 and 429.

Late 1964 (?) DOD formulates plan to develop airborne radio/TVbroadcast capabilities to be used in the Southeast Asia conflict in Psychological Warfare Operations.

Nov/Dec 1964 Navy Capt. George Dixon recalled to active duty to become Project Manager. Capt. Dixon had previously retired from The Office of Director of Naval Communications and was functioning as a Vice Presidentof TMC Corp. in New York. Capt. Dixon was an ex navy RM and WW II enlisted pilot who was commissioned (but not in the aviation field) after crashing a seaplane. He went on to become one of the founding fathers of the current naval communications system. Capt. Dixon holds discussions with RCA concerning the feasibility of building Project Jenny. RCA states that the project is probably not feasible, but that they will provide equipment and technical expertise to support project completion. Initial plans are developed to start the project with technical assistance from TMC and RCA but primarily using navy enlisted crews to build the project.

Jan- 1965 Construction of the first Blue Eagle aircraft started at (? - Andrews AFB, Lockheed JFK or NAS Patuxent River). Blue Eagle I (BUNO 131726) provided by the AEWTULANT Pax River becomes the first project aircraft and is configured to do only radio broadcast missions (AM, FM and SW). At the same time two R6D's (BUNO's 131611 and 131429) provided by VR-1 Pax River, temporarily configured as TV Test Platforms are used to test the design of various TV broadcast antennas. Initial fabrication efforts for Blue Eagle I were provided by enlisted ET's and SK from Naval Communications Systems HQ and by aircrew members from AEWTULANT and VR-1. Footnote - looking for info on exactly where the first birds were built and names of the crewmen who were involved. Those remembered are ADRC George Orlandi, ET1 Bruce Parett, ET2 Herbie Braun, AT1 Kelly Goode, SKC Jim James, ATC Doug Naylor

May 20 1965 Technical training begins. Two groups of navy personnel are ordered to factory schools to train as crew members for ProjectJenny. One group of 6 EM's and EN's are assigned to the TMC plant in Alexandria VA to learn the diesel generator that was initially used as a power source aboard the aircraft. One group of 6 officers and approximately 20 enlisted were assigned to go to broadcast engineering school at RCA CamdenNJ/RCA Meadowlands PA. Of the officers selected, two were Intelligence types from the Naval Security Group in DC and 4 were NFO's from VW-4. The enlisted selected to attend broadcast engineering school were primarily ET's mostly from the Nuclear Power School at Groton CT, 3 RM's who had commercial FCC licenses and 2 navy photographers. Footnote: all orders were issued on a 24 hour notice. The crew going to RCA Camden received orders to"Report to Mr. Neil Vanderdusen on the corner of Front and Cooper streets, Camden NJ prior to 0800 the next morning" No other info was given on the orders, and by 0800 the next morning there were a bunch of very confused sailors standing on a street corner in Camden NJ. The officers decided that they didn't like not knowing what was going on, so Lt. Harris (from theSecGru) immediately turned over control of the group to ETC Lucas who was the senior enlisted. During the whole training period the crew was not told why we were learning broadcast engineering, however given the labor mix, we rapidly determined that we were going to be flying spy missions on a nuclear powered aircraft. The project mission was explained the day we graduated from the school on 13 June 65, and our inital estimate of what the mission was to be was not toooooo far off.

June 14 1965 Initial schooling completed and crews report to VR-1 at Pax River to begin operational training and flight testing on the two R6D's that are configured as temporary broadcast platforms. Local PaxRiv area flight testing begins supported by RCA Tech Rep Mr. Bill Daugherty.

July 1 1965 AEWTULANT becomes OASU (Oceanographic Air Survey Unit)

July 1965 Pax River tech crews detached from VR-1 and report to NAF Andrews AFB to commence work on construction of Blue Eagle II(BUNO 128444) and Blue Eagle III (BUNO 131641). Equipment is stripped off the R6D's to be repackaged for installation on BE II and III. Crewsa re transferred to OASU, TDY to Andrews AFB.

Sept 1965 Blue Eagle I ordered to NAS Roosevelt Roads Puerto Rico to fly PSYOPS missions in support of the revolution going on in the Dominican Republic. BE I flys' radio broadcast missions when the radio station in the country is taken over by rebels. Aircraft on station for approximately 2 weeks and then returns to Andrews AFB


Oct 1965 Blue Eagle I ordered to Saigon to fly first broadcast mission (broadcasting the world series) out of Tan Son Nhut AB in Saigon RVN in support of AFVN operations on Oct 6 1965. Footnote: not sure if BEI returned to the US at the end of this broadcast mission...or whether it stays in Vietnam to commence the DaNang Psyops mission.

Oct 1965 Aircraft BUNO 313 is used to fly the tech crews from Andrews AFB to RCA Meadowlands Pa to observe transmitter construction techniques. The PPC lands at the wrong airport outside of Pittsburgh PA and sets a record for the only 4 engine aircraft to land at this small airport.

Nov 1965 Fabrication of Blue Eagle II complete and first test flight of a TV mission takes place. WRC Channel 4 Washington DC goes off the air at midnight and the remaining reel of a black and white film is broadcast from BE II flying an orbital path around the DC beltway. During the test flight the 4 channel VFTG Teletype equipment is also tested in a termination with NSS (NavComSta Washington).

Dec 1965 Blue Eagle II departs for Saigon to begin operations. Problems occur when the Vietnamese govt. changes the frequency allocation for TV Broadcasts and the TV transmitters have to be retuned. ET2 O'Donnell is dispatched to Saigon to help with the conversion and becomes known as "Shaky" O'Donnell when he is badly burned with RF while working on the TV transmitters.

Jan 1966 Fabrication of Blue Eagle III complete and aircraft departs for Tan Son Nhut. On 21 Jan 1966, OASU Det Westpac is officially established at Tan Son Nhut AB in the Republic of Vietnam. First test flight of a Blue Eagle aircraft (BE III) in Vietnam occurs on 23 Jan 66. LCDR E.C. Henderson becomes the first OIC.

Feb 1 1966 (approximately) Blue Eagle III moved to TSN base operations building to tape the opening broadcast message from Premier Nguyen Cao Ky, US Ambassador Lodge and Gen Westmoreland.

Feb 7 1966 First successful dual channel AFVN and THVN TV broadcastis completed. Blue Eagles are on the air. Blue Eagles II and III flying TV broadcast missions in South Vietnam and Blue Eagle I flying PSYOPS missions in the Gulf of Tonkin over North Vietnam.

April 13 1966 First mortar attack at Tan Son Nhut AB. Blue Eagles I and III receive minor damage from shrapnel, however Blue Eagle II receives two direct hits, one above the aft cargo hatch going directly into the GTPU that powered the broadcast systems and one in the aft vertical stabilizers. Blue Eagles I and III are repaired within days...and Blue Eagle II completes repairs within the next month. Three officers and one enlisted receive purple hearts for wounds received during attack.

May 11 1966 All Blue Eagle repairs completed and full broadcast schedule resumed.

Oct 25 1966 AFVN and THVN Ground Stations in Saigon become operational. Blue Eagle TV broadcasts are shifted from the Saigon Area South into the "Delta Region"

April 1967 Blue Eagle I (BUNO 627) returns to Vietnam from PAR at JFK airport, shifts their base to the Naval Air Facility at DaNang airbase and VXN-8 Det DaNang is established with LT Gidge as the first OinC.

July 1 1967 OASU redesignated as VX-8 (Air Development Squadron 8)

Jan 31 1968 Vietnamese Tet offensive starts. AFVN Station at Hue under attack for next 4 days by North Vietnamese Regulars and VC.

Feb 4 1968 AFVN Hue is overrun and CO and four enlisted are taken POW and two enlisted are executed by VC. VOA/USIA broadcast station in Hue also destroyed with many employees taken POW. Additional damage was received at the DaNang AFVN station which received over 800 hits putting it out of commission. Northern AFVN/THVN TV operations now off the air and are rapidly replaced by Blue Eagle TV birds flying broadcast missions in the I Corps Area. Footnote: I recently had a conversation the ex CO of AFVN Hue and he and his 5 troops were all returned when the POW's came home.

Jan 1 1969 VX-8 redesignated VXN-8

Sept 30 1970 Blue Eagles fly last regular TV broadcast missions Note, according to information received from Mr Jim Andrews, AFVN Broadcast Engineer 1970-1971, Project Jenny personnel stripped off some of the broadcast equipment, and left it in Saigon for AFVN/THVN use. However, one aircraft was left behind to support contingency operations. This may have been Blue Eagle VI, however am not exactly sure. Disposition of the aircraft left behind may have been to turn aircraft over to US Air Force and it eventually became a part of the Air Force Project Coronet Solo, the forerunner of Project Commando Solo (the 193 Special Operations Wing the PA Air National Guard) that provided PSYOPS radio broadcast services in Afghanistan.


RELATED WEB SITES


AVIATION WEB SITES

The Willy Victor Roster

This great web site contains information on all US Navy Willy Victor, EC-121 and C-121 Squadrons. It includes a section on OASU/VXN-8

VP NAVY

This web site contains information on VXN-8. The site focuses on the newer P-3 based VXN-8 but also contains information from our time with this great squadron

Willy Victor Page

Wes Mortensens' great Willy Victor page that includes info on reunions at Pax River for Willy Victor/C-121 flight crews.

MILITARY BROADCASTING (VIETNAM WAR ERA) RELATED WEB SITES

Dr Bob Moorecooks' AFVN Web Site

This web site contains a Project Jenny section and includes many hours of on-line audio files of AFVN broadcasts from Vietnam

Bruce Wahls' AFVN WebSite

Homebased in Chesapeake Beach Md, and the master site for this webpage, this page also contains hours of audio files broadcast from AFVN

Oldies 104/WHTT Buffalo

This online Oldies radio station in Buffalo NY has great sounds from the Vietnam era. Listen in on Sunday 10AM to 3pm EST to Hank Nevins (former AFVN DJ) spinning the favorites, along with a few AFVN sounds

VIETNAM VETERANS RELATED WEB SITES

Vietnam Veterans Home Page

This web site, by far the largest Vietnam Vets web site in existance provides a great walk down memory lane and contains among other things, stories by Vietnam Vets, interactive Vietnam War History and PTSD forums, information of all types related to Vietnam Vets, a PX section and a also includes a

GoodMorning Vietnam

MIDI music section hosted by Project Jenny vet Steve Robbins

The Virtual Wall

This web site provides a great overview of "The Vietnam War Memorial" located in DC and also provides a great way to leave a tribute to those who gave their all in the Vietnam War. This is a DON'T MISS web site for those with an interest in the Vietnam War.

MACV-SOG

This web site provides an overview of MACV-SOG, the organization that Project Jenny flew the DaNang airborne PSYOPS missions for. It also contains the write-up for the Presidential Unit Citation awarded to MACV-SOG personnel.

Department of Veterans Affairs

This government web site contains a wealth of information on Veterans Benefits

Note: Please use your browser back or return button to get back to this page after viewing pages of articles

"OASU Flying "Mercy Missions' In Vietnam" - article from Pax River TESTER dated Nov 5, 1965 talking about Blue Eagle I deploying to Vietnam to do relay broadcast of World Series. The mercy mission, of course, was bringing baseball to the troops.
page 1 page 2

"Blue Eagle news photos from Andrews AFB" - newspaper clipping, probably from Pax River TESTER showing shot of Blue Eagle I and inside shot of one of the TV birds during construction at Andrews during Oct/Nov 65 time frame. Photos credited to Washington Post.
page 1

"Patuxent Planes Carry TV to Troops in Vietnam" - newspaper clipping fromlate (probably December) 1965 talking about Blue Eagle I being deployed toVietnam to Broadcast the World Series.
page 1

"AFRT Broadcast Schedule" - radio and TV broadcast schedule showing theTV shows that we broadcast to US troops in Vietnam. Schedule was probably printed in one of the local Saigon papers in early 1966. AFRT was the station call used by American Forces broadcasting from Jan 66 to July 66. After that point in time, AFRT became AFVN when the network was being established to provide coverage for all of South Vietnam.
page 1

"Television Comes To Vietnam" - article from the OASU Times dated March 1, 1966 talking about the establishment of TV broadcasting in South Vietnam and a quote by Rep Charles Chamberlain R-Mich discussing the value of providing TV broadcasts to the South Vietnamese.
page 1 page 2

"OASU's Western Pacific Detachment" - article from the Pax River TESTER datedMarch 19, 1966 discussing OASU Det WESTPAC operations and showing great shots inside and outside of Blue Eagle III.
page 1 page 2

"The Fantastic Flight Of The Blue Eagle"- this article published in Electronics Illustrated, May 1966 is discusses individuals in the short wave listener community picking up Voice of the Blue Eagle test broadcasts that were performed in 1965 flying Blue Eagle I out of Andrews AFB. Despite the negative government tone, the article provides some interesting reading.
cover page 1 page 2 page 3 page 4 page 5

"VC Attack, April 13 1966" - two pages from the Pax River TESTER dated May 20, 1966 detailing the first attack on Tan Son Nhut AB Saigon, the subsequent damage to all three of our aircraft on the flight line and the award of purple hearts to three OASU officers.
page 1 page 2

"Two Ordinary Days In The Life Of The OASU Det WESTPAC Officers" - article written sometime in 1966 or 67 at the OASU Det offices. Never officially published, and certainly something that many would rather did not come to light, this article goes a long way to prove who did and who did not do the work at OASU Det WESTPAC. You don't need to accept the written words, the pictures tell everything.
page 1 p-2 p-3 p-4 p-5 p-6 p-7 p-8 p-9 p-10 p-11 p-12 p-13 p-14 p-15 p-16

"Vietnamese Orphanage Assistance" - article from the OASU Times, dated Nov 1, 1966 discussing the outstanding assistance to a Vietnamese Orphange provided by crew members of OASU Det WESTPAC and OASU wives back at Pax River.
page 1 page 2

"OASU Moves Operations Into The Delta Region" - three page article from the Pax River TESTER dated Jan 9, 1967 talking about moving broadcast operations into the delta region of South Vietnam in Oct 66. Article includes great shot of Chiefs Naylor and Smithers at the TV control colsole. Additional information included about OASU wives helping Vietnam War orphans and showing Blue Eagle crew returning back to Pax River.
cover page 1 page 2 page 3

"Project Jenny - The Navy's Blue Eagle Television Network" - seven page article written by LTJG Dick Rollins and published in Naval Research Reviews, Feb 1967. This is probably the most complete article available on Project Jenny and it contains some great photos inside the Blue Eagle birds. Unfortunately, at present, the article is only available in Microsoft WORD format and must be downloaded to be viewed. The file is approximately 1.1 megs in length and will download quite quickly.
Download NOW

"From OASU Det WESTPAC" - article from the OASU Times dated May 1, 1967 discussing the goings on in the life of the WESTPAC crews.
page 1 page 2 time 3

"Television On The Wing" - four page article published in TV Guide, Feb 11,1967,contains great photos and info
page 1 page 2 page 3 page 4


Project Jenny 1965-1970
Blue Eagle
Crew List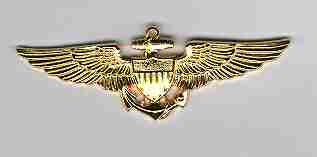 Officers



DIXON, GEORGE CAPT USN (DECEASED) Project Jenny Founder

BAGEMIHL, C.R. LTJG (PURPLE HEART)

BRENNAN, JOHN LCDR

BROWN, T.A. LT

BROWN, MARION LCDR

CLARK, CARL J. LT

COULON, MAURICE W. LTJG

DEFRENTAS, FRANK LT

DESJARDIN, J.W. LCDR

DOBBINS, ENS

DUKES, CHARLES G. LT

FERRIS, DONALD L. LCDR

GALLAGHER, JAMES A. LT

GAUL LT

GIDGE, ROBERT N. LT

GIRTMAN, J.C. LTJG (PURPLE HEART)

GOBEAUX, R.F. LCDR (PURPLE HEART)

HAMPTON, TOM LT

HENDERSON, E.C. LCDR (PURPLE HEART)

HOPKINS LT

HOGARTH, THOMAS E. LTJG

HUNTER LT

HYDE, J.D. LTJG

JANULIS, GEORGE (N) CDR

JORDAN, JAMES H. LTJG

KNOLL, JOHN LT

KOOZER, RALPH LTJG

MC KINNEY, GALE W. LCDR

MC MICHAEL W.A. LTJG

METZ, FORREST L. CDR

MONROE, CHARLES LCDR

PATTERSON, DALE W. LT

PIERCE, JULIUS S. LTJG

PULLEN, ELLIS M. LT

QUINN LT

RHATIGAN, J.T. LT

ROLLINS, RICHARD A. LTJG

SCHMIDT, LTJG

SMITH, CHESTER R. CDR

STADELHOFFER, LCDR

TRIPLETT LCDR

WADDELL, J.W. LCDR

WILSON, CLARENCE E. LCDR
Enlisted
AHAND, TONY
ASHLEY, DENNIS ADRAN
BARNHILL, ADRC
BATSON, "RED'' ADR1
BELODEAU, LAWRENCE K. AE1
BERRY, RONALD ET3
BITTLESON, ROY ETN3
BORDEAUX, JAMES L. RM3
BOURN, DENNIS J. ATN2
BOWHUS, TERRANCE ADC
BRANHAM, JERRY AN
BRAUN, HERBERT L. ETN2
BROWN, J.T. ADR1
BROWN, W.L. AE2
BUELWICH, TED AMH2
BURKE ADC
BURR, R.J. AE3
BUSHMAN, JERROLD L AEC
CALDWELL, JAMES T. ADR2
CALHOUN, C.W. ETC
CARNEY, JOHN ET2
CERVANTEZ, ESEQUIEL AMS1
CLOUTIER, R.J. ADR2
COHEN, ZAK. (N) ET1
COLLINS, C.M. ETN3
CONNOLY ET2
CONRO, EARL J. AMH1
COUCH, WILLIAM
CRAMER, WAYNE W. ADRC
DEAN, JOHN ATN2
DIVITO, GEORGE AN
DOM, STUART N. ETN2
DUHR, RUDY A. EN1
EATON, BILL ADRAN
EMERSON, N.V. ATR2
ENGLISH, CHARLES T. AEC
ERICSON, BRUCE
ESTRADA, RON ETN2
FARKAS, DON ADR1
FIELDER, JACKIE L. ADR2
FISH, JERRY PO1
FISHER, JACKIE L. ADR3
FERGUSON, DAVID ATN3
FLORA, BILL ADRC
FLOWERS, ATC
FREESE, C.L. ADRC
FURR, ROY ADC
GALANEDES, TONY ETN2
GARBOSKI, E.F. AN
GODAT, (?) AN
GOODE, KELLIE.D. AT1
GRENON, ALMON J. JR. ETN2
GIBSON, C.W. AMH1
HACKBARTH, JAMES L. ATR3
HAGWOOD, TOM (N) ADRC
HALEY, CHARLES R. ET1
HANNUS, M.F. AT1
HARVEY, I.M. AE2
HICKS, JAMES ET1
HILTON, BOBBY EM3
HONEYCUTT, A.E. AK2
HORNING, A.S. AE1
INGOLD, PAUL K. ETR2
JAMES, JIMMY SKC
JONES, E.L. ADR3
KEISOW, WAYNE ADC
KELSEA, O.G. ADR1
KEPPEL, D.D. AMS1
KENNEY, JOHN AMH1
KERNS, ROLLIN F. AMC
KERRIGAN, W.P. ADR2
KOLODJAY, EDWARD.T. AMH3 (PURPLE HEART)
KOVICH, JOHN AMS1
LASSITER, JIMMY AN
LENTZ, G.A. AMS2
LEROY, BILL AE?
LEWIS, (?) ADR3
LINFORD, RON AK2
LIVELY, JAMES A. EM1
LUCAS, JOHN R. ETC
MACINTOSH, SCOTT I. RM3
MANN, EARL L. ADR2
MAST, FRED ADR1
MCCARTHY, JOSEPH AE1
MCGRATH, LARRY J. AMHC
MILLER, DOUGLAS W. ATN3
MILLER, MIKE AT3
MILLER, GERALD M. AE2
MISKELLEY AT1
MONTEST, R.E. EN2
MOORE, R.W. ATR2
MOORE, THOMAS A. PN2
MORRISSETTE, BOB AMHC/WO1
MOSCATELLO, CHARLES JR. ATN3
MURPHY, GREG ET2
MUSZYNSKI, BILL ABH2
NASON, DON RM2
NAYLOR, DOUGLAS J. ATC (DISTINGUISHED FLYING CROSS)
NEWLIN, A.J. RM1
ORLANDI, GEORGE M. ADRC
OSTER, W.A. ET1
OVERSHIMER, E.E. ADR2
PADGETT ATC
PARET, BRUCE P. ET1
PENNINGTON, STEVE ADRAN
PHILLIPS, CECIL.W. AMH1
PIERCE AMH2
PRENTISS, R.L. ADRC
RAINES, ART AE3
REMAILY, J.B. JR. AMH3
RENOLDS, CHARLES ADC
RICHARD, SIMON L. ATR2
RIGG, JERRY PR3
ROBBINS, STEPHEN J. RM1
ROBERTS, JOHN C. ATN3
ROBERTS, JOHN D AZ2
ROSS, T.R. ADR3
SAILORS, R.L. ADR2
SCHLANSER, J.P. AMH3
SCIDA, JOHN T. ET1
SCOTT, D.V. RM1
SELTZER, C.A. AE3
SHETLER, L ET2
SMITH, A.D. ADR2
SMITH, "SNUFFY" ATCS
SMITHERS, WILLIAM ETC
SPAK, STEPHEN AT2
STAIR, R.C. ATN2
STALEY, BILL ADC (DECEASED)
STANCAVAGE, RONALD (N) RM1 (DECEASED)
STEPONAVICH, WALTER
STREALY ATN3
STROGEN, PAUL ET1
STRUMFELS, WILLIAM ADR2
STURDEVANT, J.S. ADR3
TERSICH, S. (N) AMS3
THOMAS, L.R. ADR1
THOMPSON, TOMMY AT1
TODD, "BUZZ" ADRAN
TROTTER, JERRY EN2
TRUE, E.V. ADR2
TURNER ADRAN
ULMER, BOB ADRAN
VOGELZANG, BOB AK3
VONPOPPENHEIM, ERIC ADR2
WALKER, NORMAN L. ETN2
WALKER, KEITH AMH1
WALLACE ADCS
WALLICK, ROLAND ET1 (DECEASED)
WARNER, JAMES ET1
WATKINS, J. (N) ADR1
WATTS, RICHARD A. ATNAN
WELCH, E.C. ADR2
WIDOWSKI, TOM
WILKINS, BROZIE AM1
WILLIAMS, WILLIE ADR2
WILLIS R.A. AMH1
WILSON, AMOS ADR(?)
WOOD, ROBERT K. EN2
WOOTRESS, WILLIAM C. EM2
WRIGHT, DAVE EN1
YODER, VICTOR P. ET1
TONEY, R.D. EN1
VON POPPENHEIM, J.C. ADR2
VITO, JOHN ET1
ZIMMERMAN, ROY ADR1
---
RCA TECHREPS


DOUGHERTY, WILLIAM
---