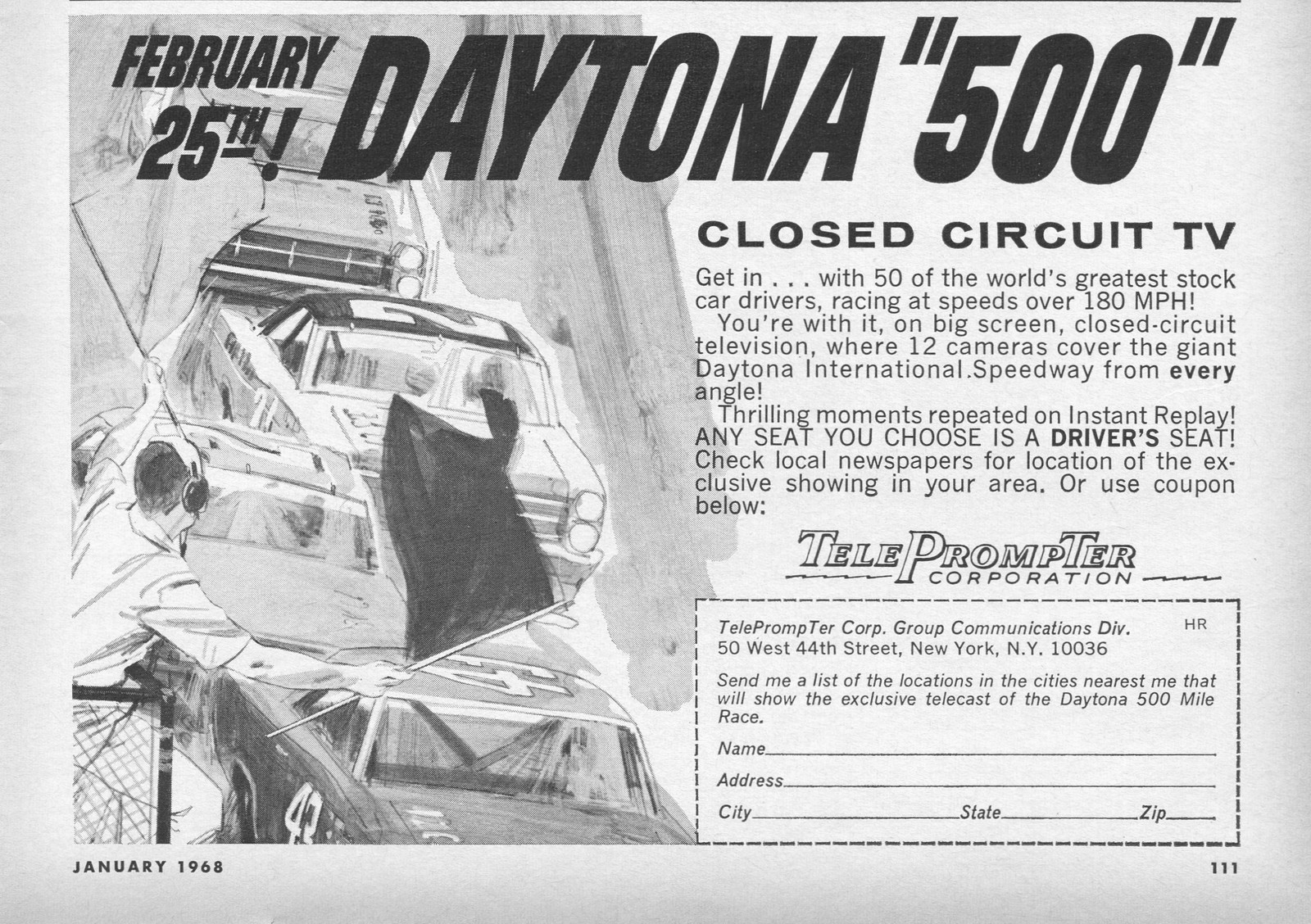 Hi, Ed.
I worked at TelePromTer Cable TV in Reno, Nevada, during the latter half of 1976. My job was called Field Marketing Auditor, but it was basically door-to-door sales of the cable TV service in the Reno area. In Nevada even today there are a lot of people moving in and out. At that time the telephone company in Nevada issued phone books twice a year because there were so many changes in phone listings. My job helped sign up people who had recently moved into places that had been vacated by former cable subscribers. At that time CNN, ESPN, C-SPAN or many of the cable channels commonly available today did not exist. There was Ted Turner's WTBS out of Atlanta and HBO. TelePrompTer carried some channels out of the San Francisco bay area.
At the beginning of 1977 I moved to Sacramento to take up a new job in journalism there. I
Best regards
Charles Signer
1972: The cable guy and the alleged bribe

By PAUL MICKLE / The Trentonian
http://www.capitalcentury.com/1972.html

Many American towns were wired for cable television in the 1960s. So by 1972, Trentonians were clamoring for the new technology, which promised to take static and snow out of television pictures that in those days were picked up strictly by antenna.

What was taking cable so long - and why it would be another decade before Trenton was finally wired up - came out at the Mercer County Courthouse in the winter of 1972 during a sensational trial that starred a few characters whose names still ring today.

There was charismatic young Councilman Martin J. Hillman, on trial for allegedly demanding a $50,000 bribe from a cable company magnate four year earlier, telling him: "This is the way business is done in Trenton."

Hillman's alleged accomplice was former Council President Peter W. Radice, a popular banker who said he met secretly in 1967 with the cable bigshot's lieutenants only because one of them was a boyhood friend: "I've dedicated my life to helping my fellow man," he told the jury.

Another suspect was the nervous head of Trenton's housing authority, Joseph Tysowski, who was so loosely tied. to the alleged conspiracy the judge summarily acquitted him in mid trial. Tysowski promptly fainted.

Never seen at the trial but on the mind of many was an indicted cohort best known as a former star city athlete, lawyer Richard Gray, who allegedly was the "bagman" for the bribery scheme.

Bill Mathesius, who would go on to become Mercer County executive, was the 30-year-old prosecutor. One of the defense lawyers was George Pellettieri Jr., whose trial performance and death at an early age helped make him a legend in Mercer legal circles.

And, hardly least, there was Irving Berlin Kahn, the famed composer's namesake nephew, who owned the company that developed automatic cue cards for television actors and anchormen and was predicting that all America would be wired for cable by the end of the 1970s.

The case pitted the word of the popular local figures against the testimony of out-of-town tycoon Kahn, who had been convicted of bribing an official in Johnstown, Pa., to get his company a monopoly on cable television service there.

The trial centered on what took place at Hamilton's Homestead Inn on Sept. 19, 1967, when Hillman and Radice allegedly cut a deal to get $50,000 for the four council votes the visionary millionaire needed to bring cable to Trenton.

Radice and Hillman maintain to this day that they met with representatives of Kahn's giant TelePrompTer Corp. in the restaurant kitchen that day merely to gather information. But Kahn's lieutenants, including a boyhood friend of Radice, testified that a payoff of $50,000 was negotiated after the men broke bread.

Only days later, for whatever the reason, four city councilmen voted to award TelePrompTer the lucrative right to be the only cable television distributor in Trenton.

By the end of the 1960s, however, nothing in Trenton had been wired for cable, even though there were rumblings that the skids had been plenty greased for the project.

Enter Mathesius, a young former assistant U.S. attorney for Trenton who was interested in fighting political corruption and, if the defense lawyers were right, making a name for himself so he could get into politics.

"There had been talk on the street about possible payoffs for some time," Mathesius recalled last week. "So when I came in I started subpoenaing people to come in and talk to see if we could get anywhere."

By March 24, 1971, after a few stories about the scandal showed up in Trenton's newspapers, Mathesius was ready with his indictments. They alleged that Radice and Hillman had negotiated the bribe, that Tysowski showed he was in on it by calling the councilmen at the restaurant that day, and that the payoffs were funneled through popular lawyer Gray.

News reports said Mathesius had grand jury statements from Kahn about Hillman coming to his New York City office on Oct. 30, 1967, to insist that, to get the contract, he'd have to submit the best bid, plus the $50,000 under the table.

"This is it," Kahn said the then-30-year-old Hillman told him. "'This is the way business is done in Trenton. You'll have to pay $50,000 and put in the best bid."

Mathesius also had the testimony of the two Kahn lieutenants who were at the meet at the Homestead, Robert S. Symons, a TelePrompTer vice president, and Thomas Moscarello, a friend of Radice's since childhood who was a Hamilton representative for the company.

Symons told the grand jury that Hillman and Radice never spoke about money to him, but he sensed that's what they wanted from their talk in the Homestead kitchen. After they all stepped outside, Symons said he suggested Moscarello offer them $75,000.

Symons said Moscarello told him $50,000 would suffice and that, after stepping away from him to consult with the officials huddled nearby, he returned and told him Hillman and Radice had agreed.

From there, Moscarello told the grand jury, he and the councilmen went to his Hamilton home, where Hillman explained that Tysowski had called him at the restaurant earlier because he "wants in on the deal." He said Tysowski showed at his home soon after and seemed annoyed with Hillman and Radice until they spoke to him privately and he started smiling.

With help from TelePrompTer, Mathesius also got records showing more than $100,000 in payments for not much work to lawyer Gray, a former Trenton commissioner and state assemblyman whom the prosecutor had indicted in the hope of grilling him on the witness stand about where all the money went.

Weeks before the trial started, however, Gray, 50, fell ill with kidney problems, which prevented his testimony and prompted Judge George Schoch to order him tried separately from the others later. Gray died before coming to trial.

The prosecution's case was hurt, but Mathesius said he pressed on confident that the trial testimony of Kahn, Symons and Moscarello would convince the jury the three Trenton officials were crooked. Mathesius also wasn't concerned that, months earlier, star witness Kahn had been convicted of paying a $15,000 bribe to the mayor of Johnstown, Pa., and then lying about it to investigators.

In late January, 55-year-old Kahn took the stand and said he got mad when Symons told him about the deal that allegedly had been cut at the Homestead. When Hillman came to his New York office on Oct. 30, 1967, five weeks after the meet at the Homestead, Kahn said he tried to convince him that TelePrompTer should be selected because it was the best in the cable business.

Hillman cut him off, Kahn testified, telling him about "how business is done in Trenton." Kahn said he reluctantly agreed to pay the $50,000 bribe. As they headed out, Kahn testified, the councilman told him "a Mr. Gray will be getting in touch with you" about the payment. Weeks later, Dick Gray showed at his office for a meeting to work out the details, Kahn said.

On cross-examination, Pellettieri attacked Kahn as a briber and liar. In addition to getting the magnate to admit that he had been convicted in connection with the Johnstown case, Pellettieri brought out that Kahn stood to lose millions of dollars if TelePrompTer failed due to this and other investigations of corruption in the cable industry.

Pellettieri also brought out that Mathesius, Mercer's first assistant prosecutor, was handling the case because county Prosecutor Bruce Schragger feared his past representation of a company competing for Trenton's cable monopoly would pose a conflict.

The suggestion at the trial, repeated last week by Radice, was that the officials were targeted because competitors like Schragger's former client wanted the TelePrompTer deal tossed out.Then, according to the defense theory, other firms could get another shot at the Trenton market, which was so lucrative 11 companies had put in bids.

n his closing argument, Mathesius scoffed at the notion that TelePrompTer competitors had worked behind the scenes to get Hillman and Radice because of the millions of dollars at stake. To believe this, jurors would have to believe the authorities had joined in a giant conspiracy with the cable competitors, Mathesius said.

Pellettieri responded by saying in his closing that Kahn and TelePrompTer were hoping their allegations about what happened in Trenton would convince the feds handling the Johnstown case that, far from seeking out officials to bribe, the company was being extorted right and left by municipal leaders all over the country.

"Can you take the word of this man Kahn, whose God is money, and ruin the life of Marty Hillman and take him away from his wife and children?" Pellettieri asked. "Ask TelePrompter if they didn't have a motive to lie to you."

As the jury went out to deliberate, it had only the fate of Hillman and Radice to consider. A week before, the judge acquitted Tysowki, based on his lawyer's argument that prosecutors simply didn't have enough linking him to the bribe.

Tysowski, visibly shaken as his lawyer made the motion, collapsed in what appeared to be a heart attack when Schoch announced he was a free man.

On Feb. 4, after seven hours of deliberation, the jury came and announced the verdicts: Not guilty on all counts. The officials emerged from the courthouse and, after accepting the cheers and pats on the back from family and friends, headed to the Homestead for a celebration.

"I feel sorry for the people of Trenton," Mathesius said after the verdict came in. But last week, he said it wasn't a total loss: "We ended the careers of a couple of politicians whose careers should have been ended."

But Radice, Hillman and Tysowski weren't really ruined.

Radice got back his job as a vice president at a Ewing bank and moved to Lawrence, where he was tapped by local officials to head a charter study commission on changing the form of government, as he had done in the early 1960s in Trenton to get his start in politics.

"When you're in politics, you're in a fishbowl and someone is always trying to catch you," Radice, 71, waxed philosophically last week. His ordeal never turned him off to politics, Radice said, but he expressed disappointment that none of his six children are interested in government service now because of what he went through while they were youngsters.

Hillman, now 62, remained on City Council for another three years after his acquittal and worked as an administrator for the housing authority until appointed to the director's post in 1979. Hillman, who could not be reached for comment, held the top housing authority job into the 1990s.

Tysowski, who died several years ago, spent a few days in a hospital recovering from what was diagnosed as extremely high blood pressure after his collapse at the trial. Then he returned to work at the housing authority and his position as a director at a local bank.

Mathesius went on to become Mercer prosecutor and county executive, a job he decided not to seek reelection to in 1991 after it came out that he had put an inmate on the county payroll as a way to save money on prison maintenance and renovation jobs.

Radice, calling his trial "political," last week admitted he was glad years later when Mathesius got in trouble over the payroll flap, which an investigating grand jury criticized but found short of criminal. Said Radice: "All I want to know is, why wasn't Mathesius indicted?"

As for Kahn, after serving 20 months in federal prison on the Johnstown bribery charges, he started another cable television business that he sold to The New York Times Co. for $82.7 million in 1981. He went to his grave in 1994 insisting that American pols always approached him about payoffs. Last year, Kahn was named to the cable industry's hall of fame.





Irving Berlin Kahn, namesake nephew of the famed composer, founded TelePrompTer before going to prison for bribery.

TelePrompTer inventor Irving B. Kahn
born on 9-30-1917 in New York, New York
expired 1-22-1994 age 76
TelePrompTer Cable TV (Channel 7)

Returning to Florida, I attended St. Petersburg Junior College for two years beginning in 1970. Their radio/TV school hadn't changed a bit since I was there for "Bartholomew Cubbins" in 1961...I think even the cameras were the same! I managed to get a part time job at the local TelePrompTer Cable TV channel 7, which had a small studio in a former Gulfport pizza parlor.


Formerly a pizza parlor, Channel 7's
studio was only 15 feet wide, and about 25 feet long.


This RCA CCTV camera barely produced a color picture!

The studio's cameras were a new generation of RCA industrial color cameras that barely made a color picture, and the zoom hardly worked either. Still, I managed to make the most of it behind the scenes, while acting as news anchor, entertainment editor, and kid's show host in front of the camera (I guess you could say I was the "Paul Reynolds" of cable TV!). My kid's show eventually morphed from showing old Paul Terry cartoons into original comedy sketches (think of 'Saturday Night Live' without any money or stars in a 15 foot-wide studio).

In a homage to Channel 13's '3-D Danny,' I created "Captain Spacey," a bumbling 21st Century Hero who also fought robots and villains from his spaceship.

CABLE CARTOONIES

Big 13 web master Mike Clark's only stint as a kid's show host.

You could only see this program if you lived in Gulfport, South Pasadena, or Treasure Island from 1971-72. TelePrompTer had a small studio in Gulfport, and carried local programming on Channel 7. Mike Clark, who is the web master of the BIG 13 site, was the host of Cable Cartoonies, a weekly half hour show that featured ancient black and white cartoons produced by Paul Terry, who later the created Terrytoon's 'Heckle and Jeckle' and 'Mighty Mouse'.

Mike would read some comic material out of The Joke Box, or take a phone call from one of his regulars doing an impression of 'President Nixon', and then introduce the cartoons. The show eventually drifted into original comedy sketches, a full 3 years before the premiere of Saturday Night Live. Remembering Channel 13's 3-D Danny, Mike created a new character named "Captain Spacey."

| | |
| --- | --- |
| | (Left) Capt. Spacey and his ship. (Above) Like Ch. 13's 3-D Danny, we used studio equipment as props. Capt. Spacey leans over a 4-bank monitor and fires a squirt gun laser. |

The hero, played by production assistant Terry Drymon, was a bumbling 21st century astronaut who also fought robots and aliens.

Mike's somewhat limited abilities as an actor were strongly supported by members of the local St. Petersburg Little Theater.

Bill Kirchenbauer, John Bisney, and LoRay Baun
in a takeoff of Dragnet.

One talented young SPJC student, Bill Kirchenbauer, often displayed comedic genius in the sketches. Kirchenbauer later went on to become a nationally know stand up comic, and eventually starred in his own series "Just The Ten of Us," on ABC. Another "Cable Cartoonies" veteran, John Bisney, attended the University of Missouri's journalism program with Channel 13 alumni John Ferrugia. Bisney became a correspondent for the RKO Radio Network, and since 1996, has been heard on CNN radio. John, who reported from the 2003 Gulf War, is currently assigned to CNN's Washington bureau.

Mike Clark left the cable operation in September, 1972, to attend college at USF and join the staff of WTVT. He spent five years at Channel 13 before moving to Los Angeles and joining Columbia Pictures Television. In 2001, Mike created the "Big 13" web site.
WATCH MIKE CLARK WITH HIS CARTOONIES SHOW! STREAMING BROADBAND ---ONLY!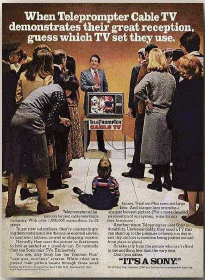 Regarding this ad..

http://www.smecc.org/teleprompter/tales_sony_teleprompter_3.gif



Naturally, there is a story behind it.



While working in the Marketing Department at Teleprompter Manhattan, the
uptown cable system, I took a phone call from an advertising agency that
represented SONY. After listening to the pitch, I gave them the name of
Andy Goldman at the Teleprompter Corporate office.

A few weeks later, I get an assignment. To find a lobby in our franchise
where a Lobby Demonstration could be staged, much like is shown in the ad. I
presented a slate of apartment buildings as potential sites, with the caveat
that we have a TV studio, we could produce it in house. The agency wanted
realism, so they visited the lobbies of the buildings that I had suggested,
either upper east side or upper west side of Manhattan.

The agency didn't like the sites and decided to stage the shot in a studio
after all.

The ad ran on the back of NEW YORK Magazine.



Steve Goldmintz
Managing Director, Cable & New Media Recruiting
AE Feldman Associates (est. 1967)

Scientific Atlanta teamed with TelePrompTer Corporation
1970s
Serving the up-and-coming cable television industry became a more prominent role for Scientific Atlanta in the 1970s. By 1972 sales to the industry had grown to 15 percent of total revenues and pioneering landmark events for Scientific Atlanta and cable providers were imminent.

At the NCTA's National Show in 1973, Scientific Atlanta teamed with Teleprompter Corporation, the nation's largest cable operator at the time, and a little known pay channel called Home Box Office (HBO) to demonstrate the cable/satellite interconnection. The live boxing match delivered to the HBO customer party was over in only two minutes and meant little to the boxing world, but those short on-air moments marked the beginning of satellite-delivered programming for the cable industry.

Things progressed into 1974 and 1975 when Scientific Atlanta was asked by RCA and HBO to help them launch a new cable service. Scientific Atlanta installed earth stations to receive the program signals at two cable systems in Mississippi and Florida, RCA provided the satellite transponders, and HBO provided the programming, the Ali/Frazier "Thrilla in Manila" heavyweight championship bout. Viewers witnessed the launch of the first satellite-delivered cable television service as we know it today. This innovative programming delivery breakthrough provided the momentum that has resulted in the hundreds of channels of programming available today
WFUT-TV
From Wikipedia, the free encyclopedia
WFUT-TV is one of two Telefutura network-Owned stations for the New York City market, along with WFTY-TV. Owned by the Univision Broadcast Group, the station broadcasts on channel 68 and is licensed to Newark, New Jersey.
History
WFUT first signed on January 26, 1974 as WWRO-TV, which was later changed to WBTB-TV. Initially, channel 68 offered old classic TV shows during the weekday afternoons, as well as a business news report, The Uncle Floyd Show (which showed its first episode on January 29, 1974) and ethinic and brokered programming at night and for most of the weekend as well as religious programming during the day on Sunday and on weekday mornings.
In 1976, Wometco Broadcasting purchased the station originally with the intent of making it a general entertainment station in competition with WNEW-TV, WOR-TV and WPIX with the new callsign of WTVG. However, the fact that those independents were all VHF stations as well as the general ignorance of UHF in the area, made this very hard to accomplish. However, WTVG did acquire the rights to some programs.
In 1977, Wometco launched a nationwide subscription television service called Wometco Home Theater, and opted to use channel 68 as the New York affiliate, under the WWHT callsign. However, only a morning movie from 10 a.m. to noon and programming during primetime and overnight (8 p.m. to 6 a.m.) were used for the service, with the independent format continuing at all other times. (The WTVG calls are now used by the ABC O&O in Toledo, Ohio.)
To add further to the 1977 storyline for WHT on Channel 68. Though they were based for NYC exposure, WHT was available for subscription for anyone in New Jersey and the other 4 boroughs (out of the 5) in New York City that didn't have cable. If you lived in Manhattan you were turned away as their excuse was to call Manhattan Cable (Southern Manhattan) or Teleprompter Cable which became Group W Cable (for Northern Manhattanites) for a Cable TV Subscription, and not offered WHT.
Henceforth this began the monopolies of Cable Companies in the NYC area, this was in its infancy at this point in time. Only Manhattan and a select area in the Bronx had cable. An area called CO-OP city. The rest of the unwired areas was open for WHT. However, WHT was fighting the race of advancing technologies, which as listed officially in this article was their defeat.
(All Manhattan Companies eventually became Time Warner) All other boroughs (Bronx,Brooklyn,Queens,Staten Island) were not wired for cable back then, that has since changed in the early 90's. During WHT's run it was welcomed in those boroughs. It is to note in addition to first run Movies back then WHT had shown sports also. Some of the local NYC teams were on there. I remember NY Islanders hockey being shown, I believe they had some agreement with the NY SportsChannel back in the day, not to show all the games but some. I dont recall if any other NY Sports teams that SportsChannel had aired on WHT. NY SportsChannel eventually became the Fox-Sports service.
Note on the Northern Manhattan Cable Companies, they used to carry Channel 68 as part of a 'must carry' rule for local over the air VHF/UHF stations. During WHT's airtimes as opposed to broadcasting a scrambled signal, The spanish language pay service back then called Galavision used to air. It is also to note Channel 68 was eventually dropped from Manhattan Cable companies clearing the way for more hours of broadcast for Galavision. I figure somewhere here along the way the 'must carry' rule excluded the NJ stations from NYC Cable companies. This was the case for Northern Manhattan cable, unaware how Southern Manhattan handled the Channel 68 must carry rule, back when it was enforced.
Back then the New Jersey Public TV stations Channels 50/52/58 (NJN-PBS) were also dropped from the cable tier as well.
By 1985, WHT folded, due to huge losses as a result of the expansion of cable television; as a result, the station switched to music videos. However, in the fall of 1986, WWHT was sold to the Home Shopping Network and became WHSE, airing the HSN format for the next sixteen years. (Uncle Floyd would then move to NJN.)
To add to WHT's official folding, around the time when Channel 68 switched to an all music video format (then known as U68) Channel 60 (dont remember its callsign letters) was still showing a WHT style of movie subscription service back then called Select TV. It was only for a short time and it eventually ended due to the Home Shopping Network acquisition of both Channel 60 & Channel 68.
By the late 1990s, HSN's broadcasting arm (Silver King Television) planned to switch their HSN stations to an independent format, with WHSE and sister station WHSI (now WFTY) slated to switch in 2001. Late in 2000, however, USA Broadcasting, who owned HSN by that time, decided to sell their stations to Univision, meaning that WHSE would (instead of returning to an independent format) switch to AIN/UATV, networks generally used bt low-powered stations, before becoming a charter Telefutura affiliate on January 14, 2002, re-called as WFUT.
Note On Channel 60 (HSN) Home Shopping Network still airs to this day 2006.
There were rumors that Tribune Broadcasting would buy WFUT from Univision, essentially creating a duopoly in New York with The CW affiliate WPIX-TV. As of 2006, this hasn't occurred.
See also
External links
---
Bright House Networks
From Wikipedia, the free encyclopedia
Bright House Networks is a cable company owned by Advance/Newhouse, headquarted in Syracuse, New York. This cable service currently serves cable in Indianapolis, Orlando, Tampa Bay, Birmingham, west suburban Detroit and Bakersfield. Most of its business is concentrated in Central Florida, where Bright House is the dominant cable system in the Tampa Bay and Orlando TV markets.
These systems are all owned by the Time Warner Entertainment - Advance/Newhouse Partnership but, under a deal struck in 2003, Advance/Newhouse took direct management and operational responsibility for portion of the partnership cable systems roughly equal to their equity. Ostensibly, this was due to A/N's dissatisfaction with Time Warner Cable's strategic direction.
Before 1994, some of these systems were fully owned by A/N under the names Vision Cable and Cable Vision (no relation to Cablevision Systems). In some areas, Bright House is the successor to Teleprompter Cable TV, Group W Cable, Paragon Cable and the Time Warner Cable systems in Florida.
External links
Regional Websites
CMC Magazine October 1, 1995 / Page 16
---
The Glorious Revolution of 1971
by Stephen Doheny-Farina (sdf@craft.camp.clarkson.edu)

During the last year while researching and writing a book about community and technology, I discovered, much to my surprise, that I lived through a great revolution when I was in high school and I didn't even know it had happened.

It all began just three days before our annual celebration of another, earlier revolution. On July 1, 1971 a seventeen year old boy confined to his home following a series of brain tumor operations participated in a history class via interactive cable television technology. Sitting in front of a video camera and aided by a special keyboard which enabled him to communicate with his teacher in an experimental studio-classroom four miles away, Jeff Hubert watched his teacher on his home television while she, in turn, watched Jeff on her monitor in the studio. The experiment was the initial step in a plan by TeleCable Corporation of Norfolk, Virginia to develop interactive cable television to serve communities. Said the company president, Rex A. Bradley,
"We feel that the addition of a two-way capability means the entire community has the opportunity of acting on the cable. A politician can propose a new idea and ask the viewers what they think of it. The people can push the Y button if they say yes or push the N button for no." (Rensberger, 1971)
In addition, on that same day TeleCable previewed the commercial capabilities of interactivity by demonstrating, as the news article put it, "how a wife could shop from home" by viewing a "commercial for a laundry detergent" staged at a local Sears store and following the instructions "on what buttons to push" to order the detergent. (Rensberger, 1971)

Observers and practitioners predicted that the new technology could:
provide up to 50 channels of recorded music,
offer specialized news services in which a subscriber could enter codes and receive news about areas of interest,
enable subscribers to "dial up" pre-recorded pictures and textual information such as product ratings by consumer organizations,
provide "electronic mail delivery that would, in effect, print out telegrams at home or office," and
make the television keyboard and screen a computer terminal "by which the subscriber could dial up specific reference information and perform mathematical calculations" and have the answers printed on the screen. (Rensberger, 1971)
Again, on the same day that Jeff Hubert had his first tele-history lesson, a group of New Yorkers celebrated the beginnings of free access to television technology with a day-long Washington Heights block party. (Fraser, 1971)

On that day, two Manhattan cable TV stations, TelePrompter and Sterling Manhattan Cable Television, became publicly available so that groups or individuals could apply for free on-air time on a first-come, first-served basis. "Supporters have hailed the program as the first genuine 'Town Meeting of the Air,'" said George Gent in a New York Times news article, "and a major step toward the political philosopher's dream of participatory democracy." (Gent, 1971) A Teleprompter brochure defined the station as "a whole new concept in television." It is "TV by the people, for the people" enabling "any groups or individuals of any belief, purpose, or persuasion, to demonstrate their talents." If these people do not have the equipment or expertise to use this opportunity, the station will provide without charge studio space, at least one television camera and a director. It will also provide portable equipment "to cover events in the community, like block parties, park openings and church functions." (Gillespie, 1975, p. 6)

Other pronouncements from the early 1970's offered similar visions. From a 1971 report from Princeton's Center for analysis of Public Issues, we see the hope that the technology will enhance civic enterprises:
"Free access public TV channels have the potential to revolutionize the communication patterns of service organizations, consumer groups, and political parties, and could provide an entirely new forum for neighborhood dialogue and artistic expression." (Center for the Analysis of Public Issues, 1971, p. 3)
From the 1972 book Cable Television: A Guide for Citizen Action, we see the hope that the new technology will make the home the center of civic exchange because cable TV will
"make it possible to find our what's going on in your town, your neighborhood--even your block. Cable TV can provide local information the way the newspaper gives local news. But it can do more than the local paper. Cable Television can make it possible for your community organization to conduct a meeting of all the people in your neighborhood, without any of them having to leave their homes." (Price & Wicklein, 1972, p. 2)
From another 1972 book, this one with the prescient title and subtitle, The Wired Nation, Cable TV: The Electronic Communications Highway, we see the hope that the new technology will wrest control from a centralized commercial elite and open up communications capabilities to the populace:
"Together, then, the elimination of channel scarcity and the sharp reduction of broadcasting cost, can break the hold on the nation's television fare now exercised by a small commercial oligarchy. Television can become far more flexible, far more democratic, far more diversified in content, and far more responsive to the full range of pressing needs in today's cities, neighborhoods, towns, and communities." (Smith, 1972, p. 8)
A number of pronouncements like these were cited in Gilbert Gillespie's 1975 study of public access television in which Gillespie, himself, makes some sweeping pronouncements:
". . . [C]ivic bodies must become thoroughly involved with the consideration of design and control of a wired city. For the first time there is an obligation to involve both individual private citizens of the most humble stature and community communications committees in planning the design and future control of an all-pervasive and revolutionary fact of city life. There is now an obligation on the part of the major city governments of Canada and the United States to maintain and invite a defined share of access for individuals and citizens' groups to the proliferating channels of cabled communication in the city. The city fathers must now nurture and eventually react, if they are not already doing so, to many new decentralized sources of local propaganda." (Gillespie, 1975, p. 2)
My all too obvious point here is that people were saying the same thing in 1971 about public access television that they are saying now about the Net. Yes, and "they" said similar things in the past about other technologies, also.

Just check out the recent Wall Street Journal article with the wonderful title of "Future Schlock: Today's Cyberhype has a Familiar Ring" to get a glimpse of the amazing claims made about telephony during the early part of this century as noted by Carolyn Marvin, author of When Old Technologies Were New. Daniel Pearl illustrates Marvin's research by pointing out that the telephone would, it was claimed,
"bring Peace on Earth, eliminate Southern accents, revolutionize surgery, stamp out "heathenism" abroad and save the farm by making farmers less lonely. The picture phone was just around the corner, and in 1912, technology watcher S. C. Gilfillan predicted that a "home theater" would, within two decades, let people dial up symphonies, presidential speeches and three-dimensional Shakespeare plays. The cost would be low and the "moral tone" would be excellent, since only the best material would survive. Novels, orchestras and movie theaters would vanish, and government as we know it might not survive either, he wrote." (Pearl, 1995, A1)
Other examples about other technologies and other rounds of hype abound. "This isn't the first time a new medium has come along, promising to radically transform the way we relate to one another," says Todd Lappin in his comparison of the Internet to the early, non-commercial days of radio. (Lappin, 1995, p. 175) Calling it "Today's Next Big Something," Lappin illustrates how current claims about the Net are similar to the claims made about radio in the years before it was transformed into the commercial broadcast industry. At that time, he explains, radio was a grass-roots, many-to-many medium in which its adherents disdained any kind of commercialization; rather, they saw it primarily as a means to link citizens.

So what happened to the public access revolution of 1971? Read Price and Wicklein's warning:
"Cable has gained so much momentum already that there is little chance it will be stopped. But if the Wired Nation does emerge, for whom will it be wired? If the public does nothing, the answer to that is easy: The nation will be wired primarily for the benefit of private entrepreneurs. Cable will then be much like broadcast television and radio before it. Programming will be restricted to mass-appeal entertainment, superficial reporting of news, and minimal discussion of public affairs. Cable subscribers will be sold to advertisers at so much a thousand, as the over-the-air audience are sold to them today. Community service and public access to the systems will be given lip service only, as they are in most commercial television and radio broadcasting. The opportunity for a revolution in communication through cable television will be lost." (Price and Wicklein, 1972, p. 18)
Hmmmm. What do you think? Was the revolution lost? Yeah, I think so. Got any new revolutions for us?
REFERENCES
Center for the Analysis of Public Issues. (1971, July). Public issues supplement no. 1.
Fraser, C. G. (1971, July 2). Cable TV has block party. The New York Times, p. 67.
Gent, G. (1971, July 1). City starting test of public cable TV. The New York Times, p. 95.
Gillespie, G. (1975). Public access cable television in the United States and Canada. New York: Praeger Publishers.
Lappin, T. (1995, May). Deja vu all over again. Wired, 1995 p. 175.
Pearl, D. (1995, September 7). Futurist schlock: Today's cyberhype has a familiar ring. The Wall Street Journal, p. A1.
Price, M. E., and J. Wicklein. (1972). Cable television: A guide for citizen action. Philadelphia: Pilgrim Press.
Rensberger, B. (1971, July 2). Cable TV: 2-Way teaching aid. The New York Times, p. 16.
Smith, R. L. (1972). The wired nation. New York: Harper & Row.
Stephen Doheny-Farina's book, Lost in the Solitude of My Virtual Heart: Community, Cyberspace, and Civic Networks (New Haven: Yale University Press) will appear in 1996. He is an Associate Professor of Technical Communication at Clarkson University, Potsdam, NY.

Copyright © 1995 by Stephen Doheny-Farina. All Rights Reserved.
| | |
| --- | --- |
| | |


| | |
| --- | --- |
| | |
| | |
Artists Television Network
1976 - 1984
New York City

http://www.lib.uiowa.edu/spec-coll/ltfs
/atn.htm
In the 1960s, New York City's SoHo district had more video artists per square block than the rest of the country put together. In 1976 exhibition facilities like the Kitchen, Global Village, and Anthology Film Archives joined with a number of individuals to organize Cable SoHo in an attempt to place video art on Manhattan Cable Television. Later that year, the Artists' Television Network (ATN) was incorporated. Supported through funding from the New York Council of the Arts and the National Endowment for the Arts, ATN commissioned artists to create works for television cablecasting. The non-profit corporation provided production and post-production facilities, and paid expenses incurred during production.

Laurie Anderson, Gregory Battcock, John Cage, Douglas Davis, Jean Dupuy, and a host of others, were among the initial artists whose works were produced by ATN. While video art is most often confined to the exhibition arena, the Artists Television Network was committed to the development of "television" as an artistic medium and to the distribution of contemporary arts programming to a broad-based television viewing audience. Through SoHo Television and the Live Show, ATN presented regular weekly telecasts of programs composed of original, innovative works by visual and performing artists on Manhattan Cable from 1978-1983. In 1988, these tapes were donated to the University of Iowa. A small cross-section of these ground breaking productions is currently being distributed through the School of the Art Institute of Chicago's Video Data Bank.

Produced in SoHo mainly in the latter half of the 1970's, these videotapes give testimony to the best of experimental video art -- in dance, theatre, music and the visual arts. Artists associated with the video art produced by ATN include Laurie Anderson, Gregory Battcock, John Cage, Douglas Davis, Jean Dupuy, and many others. Video exhibition which took place in artists' lofts, galleries, and alternative spaces in SoHo and elsewhere, needed to create a larger audience, an exhibition outlet of its own In 1976 several cable facilities joined with a number of individuals to organize Cable SoHo, with the goal of placing video art on Manhattan Cable Television.

Of the individuals involved in organizing this effort -- video artist and painter Jaime Davidovich, video artist and journalist Douglas Davis, and Jude Quintiere, director of music at New York City's Pacifica station WBAI --Davidovich was especially enthusiastic about cable's potential as a medium of art and artists, and its ability to bring the artists' work into people's homes. For the artists it meant the integration of the working concept of art-making as unbounded, highly individual expression with the rigid time-space and necessarily cooperative structure of television. The programs were allowed to include artists' work in any medium, as long as the presentation was conceived as television. The result was the production of artists' television which focused on live performances, lectures, seminars, screenings, video art, theatre works, contemporary music compositions, street events, and two-way interaction.

Programming started on December 9, 1976, and continued to run on Manhattan Cable's Public Access Channels until early 1977, with Davidovich as executive producer. In late 1976 the Artists' Television Network was incorporated. The original consortium of independent organizations and individuals comprising Cable SoHo was replaced through an active board of unaffiliated individuals, along with representation from many of the former organizations. Davidovich became president of ATN. ATN commissioned artists to create work for videotape, and provided production and post-production facilities. The new corporation did all programming under the name of SoHo Television, a Project of The Artists' Television Network. The series was featured, beginning in April 1978, on Manhattan Cable's Premiere Channel IO as part of its TAKE IO presentation of special programming and classic films, and was shown on Teleprompter's Cable Television Channel 10 at the same time. It became a vital outlet for independently produced artists' video work and its dissemination to a broad television audience. Thus, ATN programmed and aired a regularly scheduled series of tapes about avant-garde art on cable.

Of particular interest to ATN's founder, Davidovich, was The Live! Show, presented once a week on Manhattan Cable's channel J. This program became the live cablecast show of the avant-garde, a variety program which featured news, art performances, live phone-ins, guest appearances by notables in the field of video art and every aspect of the New York avant-garde scene. Part of The Live! Show was Davidovich himself, as Dr. Videovich, with his cure for television addiction, Videokitsch Commercials, and the Video Gift Shop. The Iowa collection contains over sixty tapes of The Live! Show, among many others. In 1984 regular programming produced by ATN came to an end and the activities of ATN were discontinued.


back to main Groups page
| | |
| --- | --- |
| | |


| | |
| --- | --- |
| | |
| | |
Survival Arts Media
Jamestown, New York


Founder, Howie Gutstadt, formerly member of Commediation and People's Video Theater, with interests in video as a tool for social change. Survival Arts Media was listed in Radical Software, V. 2 N 1 (1972) as a new listing. Formerly listed as People' Video Theater, Manhattan.

Survival Arts Media was formed in 1972. Members: Gail Edwards, Howard Gutstadt, Molly Hughes, Ben Levine, Danny Bucciano, Richard Malone. Functioned as a collective with interests in community education and health programs, multi-media shows and events. Produced programming about the regional community. Located in Jamestown, NY.

Public Access Celebration: Report on Public Access in New York, January 1973.
Public Access Celebration occurred in New York City, July 6-8, 1972. Public Access Celebration marked the first anniversary of Public Channel programming on cable television in Manhattan. Individuals, video groups, City agencies and the New York State Council on the Arts, Sterling Manhattan Cable and Teleprompter Corporation cooperated to produce an informational event about public access for the general public. Survival Arts Media participated and helped produce a report, published in January 1973.

Design/Intention of the Public Access Celebration: A Focus for the Design of a Responsive Media System
Howard Gutstadt
Survival Arts Media

A Personal overview
The Celebration was envisioned as a three day information generating process which would link the activities occurring in a network of viewing/access centers throughout Manhattan, creating a multi-media two-way public information system.
The design of the overall structure originated in cooperative planning sessions, generated by the interaction of many individuals, independent media resources; representatives of two cable systems, cultural, educational, and service institutions, and members of specific communities. These planning sessions enabled us to continually redefine the design of the celebration by utilizing the constantly mushrooming resources of life energies and technological hardware.

A Survey of Public Access Celebration Media Components and Systems
1. Print Media: Specific promotional messages in city-wide and local newspapers. Invitational messages distributed through flyers for local viewing centers. Posters to inform the general public.

2. Radio: Public service announcements. Discussions and interviews on various radio programs. WRVR radio cable simulcast of live programs.

3. Portable 1/2 inch video systems, a vehicle for training and programming by the public participating in access center activities.

4. Large-scale closed circuit television systems interfaced with public access channels (Bellevue Hospital).

5. Two cable systems interconnected for simultaneous cablecasting on the public access channels C and D. Channel C was used to program the first year's retrospective of videotapes and films. Channel D was used for live programming and slide shows as well as tapes produced during the three days at public access viewing centers. Sterling-Manhattan Cable Company's commercial Channel 10 was used for in-studio, live programming. Live programming via microwave link from Central Park (utilizing mobile unit for origination) was cablecast on Teleprompter's commercial Channel 10.

6. Telephones were utilized for live, over-the-air viewer responses on Channel D and Channel 10 to disseminate information about Public Access to viewers on both systems and to create a point to point net between viewing centers, company studios and cable subscriber audience.

The overall aims of the Public Access Celebration were the following:
1. To promote public awareness and participation in programming the public access channels.

2. To facilitate interaction between independent media resources programming the public access channels.

3. To foster awareness in cultural, educational, and service institutions of the potentials of communicating with their communities via closed-circuit video systems and/or the public access channels.

4. To help emerging communities define their information needs by participating in the public access experiment and to facilitate the participation of communities newly defined by information needs.

5. To create models for viewing/access centers.

6. To explore possibilities of directly involving cable subscribers and viewers in interactive television formats.

7. To explore possibilities of integrating various media into communications nets to create a flexible broadbased public access information system.

Excerpts from Growth of a Media Center in Jamestown, NY Howard Gutstadt 1977
During the last year, Survival Arts Media has been active in the Jamestown area, which is located at the foot of Chautauqua Lake in the Southwestern corner of New York State. Most of our activity has been focused on the development of a modest media facility whose programs will benefit the residents of Chautauqua and Cattaraugus Counties. These programs fall broadly into two areas: the first is the development of a studio which is equipped with video and related media systems; the second is the design and origination of cooperative programs with regional arts-service and educational facilities.
The studio is staffed by Mollie Hughes and myself on a fulltime basis, and on a parttime basis by local individuals who are utilizing it to produce and learn with media. Our personal work in multimedia and exposure to media programs in facilities throughout the State have encouraged us to equip this studio to enable individuals to explore media in diverse ways. In order to support this exploration, the Survival Arts Media staff teaches a variety of production skills to any individual who has sufficient interest and time to work on ongoing projects.
The first set of skills involves multi-location portapak and Super 8 production. Work with these systems usually involves documentary and improvisational themes for which preproduction planning, scripting, and camera and associated sound-production techniques are taught. Portapak production is done with Sony 8400 ensembles, and Super 8 production with both silent and single-sound systems. Once videotapes and films have been recorded, we move on to post-production techniques, which include a variety of editing structures, sound mixes, graphics, and video special effects. Most editing is accomplished with a system comprised of two 8650's, audio deck, graphic equalizer, sound mixer and waveform monitor. In addition, there is a color Panasonic system available for backup and A and B rolls. Super 8 to video transfers are done on a Kodak VPX system, which we access from the television studio in the local junior college.
Another area of work emphasizes electronic image generation and involves the manipulation of images on the television display by controlled processing of the video signal. The heart of the studio's processing system is the Electronic Associates of Berkeley's Videolab. The EAB lab is presently two modules comprised of a number of submodules. The system processes video from six external video sources and is capable of genlocking a signal from a pre-recorded color tape with five on-line cameras. These input sources are accessed on a 36 point, 6 channel switching matrix, which can also be controlled by internal control voltages and logic pulses. Video signals can be routed from the matrix through a variety of modules which include a fourchannel colorizer which organizes the video signal into four priority key-levels and allows the user to control the chroma saturation, hue, pedestal and video detail on each channel. A discussion of the flexibility of the EAB system would require a separate article; but it would be useful to mention that the system is designed as a leaming tool with external patching done either manually, from module to module, or by creating interfaces with other systems, such as audio synthesizers and computer systems.
The most complex area that people have begun to involve themselves with is intennedia. Individuals working in this area often have previously acquired skills and interests in photography, film, music and occasionally, the graphic arts. This work, being more complex, usually takes a longer time to develop, but is generally fruitful as a learning process, since it draws on the relative strengths of a number of media to communicate individual concepts.

Cooperative Programs
Since our arrival in Jamestown, we have also been promoting cooperative programs with facilities involved with media services in the region. The Chautauqua- Cattaraugus Library System has been helpful in encouraging this process. Working with Jean Haynes, Director of the library's film program, we have evolved several ongoing video programs. The first was the genesis of an Artists and Craftsmen Anthology-a library of videotapes produced in collaboration with area artists and craftsmen. The videotapes vary in program style or format, ranging from documentary, how- to-do-it tapes, and portraits of individual artists to collaborative programs involving script writing, use of various media systems, including video, film, animation, photography and music. These programs explore the historical, cultural and sociological climate of the arts and crafts of the region.
The anthology of videotapes will be distributed through a variety of regional facilities. The Chatauqua-Cattaraugus Library System will make the tapes available on a random access basis - individuals or groups may request playback on the library's video system.
The local cable system, which has a density of over 90 percent in the immediate Jamestown area (which has a population of approximately 40,000), has a number of headends (or programming points) one of which is located in the Jamestown Community College TV studio. SAM has been working closely with Ed Tomassini, the director of the studio, to encourage local programming, and to make available the anthology of videotapes. Regional distribution will be possible through a cooperative effort with the Board of Cooperative Education Services. The BOCES organizations in Chautauqua and Cattaraugus Counties have installed transmitting systems and a series of towers throughout the counties for the purpose of translating regional educational TV program signals to homes that would ordinarily be deprived of these signals because of regional topology. Along with their licenses to relay, the BOCES also have an option to provide a number of hours of local programming this fall, part of which will be the Artists and Craftsmen Anthology. We anticipate continuing to produce tapes for this anthology during the following year and to seek tape exchanges with other regional centers.
The second cooperative program initiated during the last year was entitled Spring Video. This program was a visiting artist presentation and workshop series done in collaboration with the Chautauqua-Cattaraugus Library System and supported by technical assistance funds from the New York State Council on the Arts. We invited a number of artists working in video and related media to present their work in the SAM studio and the Prendergast Library Gallery in Jamestown. These artists were invited because their work represented the level of artistic achievement and diversity that we wish to encourage in this region.
To initiate the series, Mollie Hughes and I gave a retrospective of videotapes produced during the last five years. They included programs dealing with documentary themes, community feedback structures and multimedia structures. The first visiting artists were Nancy Cain and Bart Friedman from Lanesville TV or Media Bus. They conducted a workshop on local documentary video and local TV programming. This was followed by Bill Jungles from Buffalo, who works simultaneously with video, film and photo/video graphics. Next, Jane Aaron, also from Media Bus, gave a workshop on film animation; followed by me and Ralph Jones of Buffalo in a collaborative workshop in sound synthesis and video synthesis. Ernie Gusella from New York City presented tapes which emphasize the individual artist as performer. Walter Wright from Binghamton, NY, gave a workshop on video synthesis and some of the implications for video and computer systems. To conclude the series, Carl Geiger, from Synapse Studio in Syracuse, brought a minicomputer system which interfaced with our EAB videolab. He discussed the fundamentals of computer control of video display systems.
In the coming year, we anticipate expanding the program by inviting approximately 12 visiting artists to Jamestown. By arranging for showings of visiting artists' work along with explanatory interviews on the BOCES UHF channels and local cable systems, we will be able to reach the majority of the residents of Chautauqua and Cattaraugus Counties with the benefits of the visiting artists series.

THE ARTISTS AND CRAFTSMEN ANTHOLOGY
Survival Arts Media, Inc., in cooperation with the Chautauqua-Cattaraugus Library System, are releasing for distribution a series of videotapes produced with artists and craftsmen who work in the Chautauqua-Cattaraugus region.

These videotapes are available as single programs or as sets of three programs dubbed to ½ inch or ¾ inch cassettes formats.

The Artists and Craftsmen Anthology is funded in part by the New York State Council on the Arts.

Dennis Dorogi: Craftsman This tape was made with Dennis Dorogi, a fine wood craftsman and sculptor from Brocton, New York, He illustrates the construction of the mountain dulcimer and discusses the origins of the instrument and traditional dulcimer music. 16 minutes.

The Van Arsdale Family. This tape was produced during their 49th annual family reunion in Frewsburg, New York. Each year, members of the family come from various parts of the country to carry on the family tradition of hammered dulcimer music, originated in the 19th century by their grandfather, Jesse R. Martin. 17 minutes 54 seconds.

Mike Flaxman: Toymaker Several years ago Mike Flaxman, a community-minded craftsman, moved with his family from Buffalo to settle near Clymer, New York. In Mike Flaxman: Toymaker we see how Mike and his wife Rosie developed a right livelihood through making wooden toys and adapted to country living through mutual support within their new community. 21 minutes 20 seconds

Mike Finn: Songs, Poems and Stories. Somewhat different, in style, this program was made in collaboration with Mike Finn, a poet and illustrator residing in Cattaraugus County. Mike has a strong commitment to the ecology of the region and has recently published a book of poems entitled Listen Friend. 22 minutes.

Frank Barney and Brushwood. This program depicts the struggles of a graphic artist to survive and develop a teaching and working facility for use by a community of local artists in Thermal, New York. 17 minutes 18 seconds.

Music at the Mill with Ted Trainer. This tape was made with a local musician in a deserted section of Broadhead Mills, one of the oldest factory buildings in Jamestown. An interesting juxtaposition is created between the music and stark factory environment. 14 minutes 45 seconds.


-From information distributed by Chautauqua-Cattaraugus Library System, 1977.
-From resources on loan from Jean Haynes, Chautauqua-Cattaraugus Library System, 1998, to the Video History Project.

back to main Groups page
What ever happened to TelePrompTer?

Wow, TelePrompTer was the cable TV company here in the
Tacoma area before they were bought out by GroupW, which
was bought out by TCI, which was bought out by AT&T,
which was bought out by Comcast... Around here the only
local origination they did was a computer generated
screen with time and temperature. They actually had
studios in some cities?

David Breneman david_breneman@ yahoo.com

--- COURYHOUSE@aol. com wrote:

> Dave nice lineup of who begat who. did you work for them?

No, but my parents got cable TV the *week* it came to our
area. We lived in a fringe corner of the Seattle/Tacoma
market and for many years had an antenna in the top of a
tree, which my Dad had to climb every year to cut the
branches out of. About the time I was in middle school
we got a 35' mast on the roof with a rotator and RF
amplifier, but it didn't improve reception much. TelePrompTer
came in with all the local channels, plus Bellingham, CBUT
in Vancouver BC, HBO, WTBS and the "info" channel. 12 channels!
Wow!

I did work on a local cable show that for a few years
broadcast from TCI's Public Access and Local Origination
studios in Seattle, but that was in the late 80s. I think
I have a mic line barrel connector with a Group-W sticker
on it. That's my only artifact.

> Do you have any documentation on the changeovers or advertising
> material touting it?

No, nothing I'm afraid, but memories... :-) . TelePromptTer,
at least in this market, was a pretty low-profile, unambitious
company.

David Breneman david_breneman@ yahoo.com



(Excerpt of just the Teleprompter/Westinghouse business issue Aww Link For Great Information on Group W.)

http://www.ketupa.net/westinghouse.htm

Group W and TelePrompter
During 1981 Westinghouse Broadcasting & Cable acquired the TelePrompter cable television group for US$646 million (including some US$70 million to Jack Kent Cooke). TelePrompter was rebadged as Group W Cable but proved disappointing, with cashflow not compensating for pressures to upgrade the network.

Westinghouse sold its WOWO radio station and its lighting operations. CBS was concurrently selling its stake in Satellite Network News, buying a stake in the SportsChannel regional sports networks with Washington Post, and forming Tri-Star Pictures with HBO (Home Box Office) and Columbia Pictures.



a decade of churn

1984 initiated a decade of churn, as a succession of chief executives and advisers grappled with demands for higher growth and improved strategic direction.

During that year Westinghouse unloaded its industrial fan operations and its education products arm, buying robotics manufacturer Unimation. In 1986 it sold Muzak, buying a Los Angeles TV station. A year later it sold Group W Cable to Comcast, AT&T and TCI. It bought radio stations in Sacramento and Chicago, a waste-disposal business and electrical equipment operations. Asset-shuffling gathered pace with sale of its elevator division to Schindler, its transmission division to ABB Asea Brown Boveri, its rail/peoplemover division and 7Up bottling division.


Public Access Birthday

On July 6, 7 . 8 the first anniversary of Public Access

Cable TV in Manhattan was celebrated . A coalition of

educational . service and arts organizations and video

groups worked in cooperation with both Sterling and

Teleprompter Cable Companies with support from the

New York State Council on the Arts . 1 be event "Public

Access Celebration" was designed to makeGeneral

Public aware that Public Access existed . to expose its

mechanisms and point out possibilities of its use .

There was an interconnect made between the two cable

systems for the three day event and from 10am to midnight

Public Access Channels "C' and "D" were programmed

specifically for the Celebration . Channel "C'

presented a retrospective of the years Public Access programming

and Channel "I)" was kept open to receive

feedback tapes generated at viewing centers. Monitors

were placed in 16 community centers (church, park .

schools, libraries, hospitals as well as community organizations).

Locations were chosen because then already

bad cable or were then cabled for free, specifically for

the Celebration . This allowed General Public to see Public

Access. Since there are only 100,000 cable

subscribers, most people visiting the viewing centers were

new to P.A . and cable . At the majority of these centers

there were people familiar with1/2" video and there was

equipment available for General Public to initiate progrsammuing

bwhiwch awas ytheen bdusse d our p to

Teleprompter's 179th St . studio and sent out user the interconnect

on P.A . channel "D". People could then view

their tapes coming over the cable .

Other elements of the event were : a live microwave

brooand ctawsto of the dais from Central Park which

went out on the company channel 10, live studio programming

from both Sterling and Teleprompter ; live

telephones ; and a simulcast over radio station WRVR .

There wil be a complete analysis of thevent forth coming

in Radial .Software by Survival Arts Media and

Dumping Place. This is merely notice that something

happened.

Survival Arts Media,

I 595 Bdwy., NY NY 10012

FOR ONE YEAR, PEOPLE HAVE BEEN MAKING

THEIR OWN TELEVISION PROGRAMS USING

CABLE TELEVISION'S PUBLIC ACCESS

CHANNELS C & D

ON JULY 6.7 .8 YOU CAN LEARN TO USE

PUBLIC ACCESS . VISIT ONE OF THE VIEWING

CENTERS, SEE PROGRAMS MADE BY PEOPLE

OF NEW YORK, LEARN TO RESPOND BY

MAKING PROGRAMS WITH PEOPLE IN THE

VIEWING CENTERS AND SEE THEM PLAYED

BACK. HELP TO MAKE TELEVISION AN

ACTIVE EXPERIENCE.

FOR MORE

INFORMATION CALL 9427200, EXT 273 .

PUBLIC ACCESS

CELEBRATION

BY AND FOR THE PEOPLE PUBLIC ACCESS IS CABLE TELEVISION

JULY 6, 7, 8 JULY

With support from TelePrompTer Corporation, Sterling Manhattan Cable Television,

The New York State Council on the Arts .

IF YOU OR A NEIGHBOR HAS CABLE

TELEVISION, TURN TO CHANNELS C & D

BETWEEN 10 A.M . AND 12 MIDNIGHT AND CALL

YOUR QUESTIONS, IDEAS OR MESSAGES TO

781.9830, 31, 32 . MEET THE PEOPLE WHO ARE

USING PUBLIC ACCESS ON CHANNEL D

FROM 6 TO 9 P .M., JULY 6.7.8.

COME TO CENTRAL PARK ON FRIDAY, JULY 7,

AND SATURDAY, JULY 8, BETWEEN ONE AND

5 P .M. TO CELEBRATE WITH MUSIC, THEATRE,

AND PARTICIPATE IN A LIVE TELECAST OVER

CABLE CHANNEL 10 .

GET TOGETHER AT EAST GREEN . NEAR THE

EAST 72ND STREET ENTRANCE TO CENTRAL

PARK, ON SATURDAY, JULY 8, AT 6 P .M.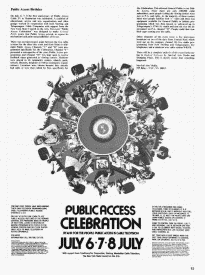 Close the window



703 F.2d 127, Engel v. Teleprompter Corp., (C.A.5 (Tex.) 1983)

Page 127

703 F.2d 127

Sheldon ENGEL, Fred Hervey, Richard G. Miller and Curgie W.
Pratt, Plaintiffs- Appellees,
v.
TELEPROMPTER CORPORATION, Teleprompter Cable Services, Inc.
and Westinghouse Electric Corporation,
Defendants-Appellants.

No. 82-1045.

United States Court of Appeals,
Fifth Circuit.

April 18, 1983.
Rehearing Denied May 24, 1983.

Page 128

Thomas A. Seaton, Oakland, Cal., Jerry R. Prothro, Midland, Tex., Jack W. Thomson, James J. Coleman, Sr., New Orleans, La., Harold R. Farrow, Oakland, Cal., for defendants-appellants.

W. Dean Hester, Malcolm Harris, El Paso, Tex., for plaintiffs-appellees.

Appeal from the United States District Court for the Western District of Texas.

Before JOHNSON, WILLIAMS and JOLLY, Circuit Judges.

E. GRADY JOLLY, Circuit Judge:

This diversity action involves the right-of-first-refusal clause in a stock transfer restriction which was part of the stock subscription agreement for the purchase of El Paso Cablevision, Inc. (El Paso) common stock. Parties to the agreement included the four plaintiffs, four other non-party individuals, and one of the corporate defendants. The four plaintiffs are minority shareholders of El Paso stock. The three corporate defendants include Teleprompter Cable Services, Inc., (TCSI), the majority shareholder of El Paso stock, Teleprompter Corporation (Teleprompter), TCSI's parent corporation, and Westinghouse Electric Corporation (Westinghouse) whose wholly owned subsidiary owned 100 percent of the Teleprompter stock.

The court below found that the merger of Teleprompter and Westinghouse's second-tier subsidiary constituted "an other disposition" of the El Paso stock owned by Teleprompter's subsidiary, TCSI. The court enjoined the corporate defendants to honor the first-refusal option by giving the plaintiffs the right to purchase the El Paso stock at a price reflecting the pro rata cost to Westinghouse of purchasing the Teleprompter stock. Finding that the court has clearly misapplied the law to the facts, we reverse.

I.

In 1967 the City of El Paso, Texas, noticed an intention to franchise a cable television system for the city. Jack Kent Cooke (Cooke) and Jack Kent Cooke, Inc., (Cooke, Inc.) subsequently expressed an interest in obtaining a franchise for installation of the system. Wishing to obtain local ownership in the corporation to operate such a system, Cooke and Cooke, Inc., decided to form the El Paso Corporation with plaintiffs and three other non-party individuals, all El Paso and Tucson, Arizona, businessmen. On September 29, 1967, the seven individuals and Cooke, Inc., entered a stock-subscription agreement for the purchase of 100 percent of El Paso common stock at $10 per share. The plaintiffs purchased 17 1/3 shares of El Paso, Cooke purchased 70 shares, and three other individuals obtained the remaining 12 2/3 shares. The agreement obligated the majority shareholder, Cooke, to provide all funds, personnel and services to finance the installation and operation of the cable television system. Cooke was to be repaid with interest before any distribution was made to the minority shareholders.

Paragraph 8 of the Subscription Agreement, at issue here, stated as follows:

All shares of stock shall be subject to further restriction that in the event that any of the stockholders propose to sell or otherwise dispose of all or any part of his shares after 18 months from date of issue, said stockholder shall sign and deliver to the other stockholders a written notice stating as follows: That he has received a bona fide offer of purchase of a designated number of his shares of the corporation; that he proposes to accept said offer; the name and address of the real party in interest making such offer; the price per share; and the terms of payment, and the other remaining stockholders on a pro rata basis shall have the prior right for twenty (20) days thereafter to purchase such shares on such terms.

Notwithstanding the foregoing, Cooke and Company shall have the right at any time to sell, assign or otherwise transfer all or any portion of their stock free and clear from any restriction imposed by this Paragraph 8 to Jack Kent Cooke or any member of his family, to Directors, Officers or key employees of Company, to

Page 129

Directors, Officers or key employees of other companies in which Cooke owns a majority of the outstanding stock and to any company in which Cooke owns a majority of the outstanding stock. In the event of such transfer, the transferee shall have the right at any time to sell or assign any portion of his stock of Cablevision to any person, persons, or companies in the aforementioned categories free and clear from any restriction imposed by this Paragraph 8. However, the provision of this paragraph 8 shall continue to be applicable to the sale, assignment or transfer of any stock of Cablevision to any person, persons or companies not within the aforementioned categories. (Emphasis added.)

Within the eighteen-month period after the formation of the corporation, and thus exempt from the stock transfer restriction, Cooke transferred 4 of his 70 shares to plaintiff, Richard Miller, and one of the non-party individuals transferred his 4 2/3 of El Paso to Cooke, Inc. On December 24, 1969, twenty-four months after the effective date of the transfer restriction, Cooke transferred his remaining 66 shares in El Paso to Cooke, Inc., thus divesting himself of personal ownership of any El Paso stock. Two years later, Cooke, Inc., exercising its right of first refusal, acquired another four shares of El Paso stock from another non-party individual. As of August 1971, the plaintiffs owned 21 1/3 shares of El Paso stock, and Cooke, Inc., owned 74 2/3 shares. That ownership continues to date.

On October 21, 1968, before Cooke, Inc., acquired any shares of El Paso stock, Cooke sold all of his shares in Cooke, Inc., to H & B American Corporation (H & B) in return for 33 1/3% of the outstanding shares of H & B. Cooke, Inc., thus became H & B's wholly owned subsidiary. Two years later, on September 17, 1970, H & B merged with defendant, Teleprompter. Teleprompter was the surviving corporation, and Cooke, Inc., became a wholly owned subsidiary of Teleprompter. One year later, Cooke, Inc.'s, name was changed to TCSI with all of the El Paso stock registered to and voted by TCSI.

In 1975, two of the plaintiffs, Pratt and Engel, threatened to sue Teleprompter 1 if it failed to purchase their El Paso shares. Four years later the same two plaintiffs filed a derivative action against El Paso, Cooke, Cooke, Inc. (TCSI), Teleprompter, the two other plaintiffs, and various other present and former El Paso officers. Teleprompter and Cooke, Inc., were never served, and Cooke was later dismissed from the suit because, as the court found, he had sold his El Paso shares in 1969, had owned no shares since 1969, was never an El Paso officer and had left the El Paso Board of Directors in 1975. He thus had no connection with El Paso and could not be held liable in a derivative action.

During the pendency of the derivative action, Cooke negotiated an agreement to sell his Teleprompter stock to a Westinghouse subsidiary as part of the proposed merger of the Westinghouse subsidiary and Teleprompter. The proposed merger and Cooke's part therein were reported on the front page of the October 20, 1980, edition of the Wall Street Journal and duly noted by plaintiff Engel. One month later, Westinghouse and Teleprompter executed a merger agreement by which a wholly owned Westinghouse subsidiary was to purchase all of Teleprompter's outstanding stock, the subsidiary would merge into Teleprompter, and Teleprompter would survive the merger. 2 Teleprompter's shareholders

Page 130

approved the Westinghouse-Teleprompter merger on April 2, 1981. Six weeks later, the pending derivative action was resolved in a consent decree. The defendants in the action waived their claim for attorney's fees in exchange for Pratt's and Engel's agreement not to bring another action based on events occurring prior to May 29, 1981.

Two months later the plaintiffs to this lawsuit (Engel) demanded that Teleprompter and Westinghouse comply with the right of first refusal in the El Paso stock-transfer restriction. One week later, on July 30, 1981, the FCC approved Westinghouse's application to acquire Teleprompter's outstanding stock.

The next day, the plaintiffs filed the instant action, requesting an injunction to halt the sale of any shares of Teleprompter, TCSI, or El Paso. An ex parte temporary restraining order issued, effectively prohibiting the Teleprompter-Westinghouse merger. A hearing was held on the plaintiffs' Motion for a Temporary Injunction on August 5, 1981, at which time the plaintiffs argued that Westinghouse would acquire ownership and control of El Paso if the merger was consumated, and that they had potential purchasers for 100 percent of the El Paso stock. At the hearing, however, the plaintiffs' counsel conceded that rather than seeking to enjoin the merger, the request for an injunction was to keep the El Paso stock in limbo. This request was granted, and the Westinghouse subsidiary merged into Teleprompter, with Teleprompter surviving and itself becoming a subsidiary of Westinghouse.

After a bench trial on the merits three months later, the district court concluded that: "After the merger, JACK KENT COOKE (or any exempt transferee of the Cooke shares under Paragraph 8 of the Subscription Agreement) no longer owns or controls any shares of EL PASO CABLEVISION, INC." The court thus found that the merger between Teleprompter and Westinghouse's second-tier subsidiary amounted to "an other disposition" of the 74 2/3 shares of El Paso stock within the meaning of the stock transfer restriction. Accordingly, the court enjoined the corporate defendants to honor the first-refusal option of the El Paso stock subscription agreement by giving the plaintiffs the right to purchase the El Paso stock at a price reflecting Westinghouse's pro rata cost of purchasing the Teleprompter stock. The corporate defendants filed a timely appeal.

II.

The corporate defendants (denominated Teleprompter) have raised six arguments on appeal to support reversal of the district court's ruling below. 3 Our disposition of this case, however, does not require us to reach each of Teleprompter's arguments. As we view the case, the sole question that we need to decide is whether there was a transfer, sale, assignment, or other disposition in July 1981 of El Paso stock to a non-exempt transferee. In other words, did the merger of the Westinghouse subsidiary with Teleprompter constitute a sale, transfer, assignment, or other disposition of the

Page 131

stock owned by Teleprompter's subsidiary, TCSI?

A.

The district court characterized H & B's acquisition of the Cooke, Inc., (TCSI) stock as a merger in one instance and Cooke, Inc., as a wholly owned subsidiary of H & B in another. The terms "merger" and "stock acquisition," however, have two entirely different legal connotations.

A merger of two corporations contemplates that one corporation will be absorbed by the other and will cease to exist while the absorbing corporation remains. United States v. Philadelphia National Bank, 374 U.S. 321, 331 n. 7, 83 S.Ct. 1715, 1724 n. 7, 10 L.Ed.2d 915 (1963); Kemos, Inc. v. Bader, 545 F.2d 913, 915 (5th Cir.1977). A subsidiary corporation, on the other hand, is a legal entity separate and apart from its shareholders, notwithstanding the fact that its principal shareholder is another corporation. International City Bank and Trust Co. v. Morgan Walton Properties, Inc., 675 F.2d 666, 669 (5th Cir.1982).

In a merger, both the assets and liabilities of the disappearing corporation are vested in the surviving corporation. PPG Industries, Inc. v. Guardian Industries Corp., 597 F.2d 1090, 1096 (6th Cir.1979); Vulcan Materials Co. v. United States, 446 F.2d 690, 694 (5th Cir.1971). A purchase of stock in a corporation, however, does not constitute the purchase of the corporate assets, just as a transfer of the stock of a corporation is not a transfer of the property and assets of the corporation itself. United States v. Niarchos, 125 F.Supp. 214, 228 (D.D.C.1954); Department of Transportation v. PSC Resources, Inc., 419 A.2d 1151, 1154, 175 N.J.Super. 447 (1980); Glazer v. Cambridge Industries, 281 Pa.Super. 621, 422 A.2d 642, 644 (Pa.Super.1980); McClory v. Schneider, 51 S.W.2d 738, 741-42 (Tex.Civ.App.1932).

A detailed analysis of the nature of the transactions involving the El Paso stock is thus crucial to a resolution of this case. Under Texas law, shares of corporate stock are personal property. Griffin v. Jones, 518 S.W.2d 435, 437 (Tex.Civ.App.1974). The El Paso stock thus constituted a personal asset in the hands of its owners.

When H & B purchased the Cooke, Inc., stock from Cooke in October 1968, Cooke, Inc., became a wholly owned subsidiary of H & B. The transaction did not constitute a merger where Cooke, Inc., was absorbed by H & B and where H & B succeeded to all of Cooke, Inc.'s, privileges, powers, rights, and duties. Rather, Cooke, Inc., became H & B's wholly owned subsidiary, a separate legal entity possessing its own separate assets and liabilities.

One year later, when Cooke, Inc., acquired the El Paso stock, that stock became the asset of the subsidiary, not that of the parent, since a corporation's acquisition of an asset does not constitute an acquisition by the corporate shareholders absent some actual or bookkeeping transfer of the asset from one entity to the other. City of Woodway, Texas v. United States, 681 F.2d 975, 980 (5th Cir.1982). There was no such transfer here. 4

The next pertinent transaction was H & B's merger with Teleprompter in September 1970. At the time of the merger, H & B wholly owned and operated seventy-three

Page 132

cable television systems throughout the United States; Teleprompter owned or had a substantial interest in another twenty-four systems. Teleprompter, as the surviving corporation, acquired ownership of H & B's assets, including the Cooke, Inc., stock. El Paso, however, was not among the enumerated cable systems owned by H & B according to the merger document. Cooke, Inc., was merely noted as a subsidiary of H & B; the El Paso stock was not mentioned. Although ownership of the Cooke, Inc., stock passed to Teleprompter in the merger, ownership of the El Paso stock remained with Cooke, Inc., which became a wholly owned subsidiary of Teleprompter and which later changed its name to TCSI.

The final transaction relevant to this case was the merger of Teleprompter with a Westinghouse subsidiary in July 1981. Teleprompter, as the surviving corporation, retained all of its previous assets. The record shows specifically that the Westinghouse subsidiary-Teleprompter merger did not involve the sale of any of Teleprompter's assets. As the surviving corporation, Teleprompter continued to own the Cooke, Inc., (TCSI) stock, and TCSI continued to own the 74 2/3 shares of El Paso stock. The record thus supports a conclusion that the El Paso stock is now, and has been since December 1969, owned by Cooke, Inc., (TCSI).

B.

We next must determine the exempt or non-exempt status of the parties to the transactions. We would note at the outset that our reading of the stock transfer restriction itself requires the following conclusions:

1) those transactions exempt under the agreement were any sale, transfer or assignment of El Paso stock by Cooke or Cooke, Inc., (TCSI) to Cooke; Cooke family members; directors, officers, or key employees of Cooke, Inc., (TCSI); any company in which Cooke owned a majority of the outstanding stock or that company's directors, officers, or key employees;

2) the transfer restriction applied to an exempt transferee, enumerated above, should it decide to sell, assign or transfer any of its El Paso stock to someone other than another exempt transferee.

Applying the facts of this case to the stock transfer restriction, it would appear that the right of first refusal attached when Cooke transferred his 66 shares of El Paso stock to Cooke, Inc., (TCSI) in December 1969. 5 At that time Cooke owned no stock in Cooke, Inc., a wholly owned subsidiary of H & B, nor did his ownership of 33 1/3% of the outstanding shares of H & B constitute a majority ownership of Cooke, Inc.'s, parent.

At the preliminary injunction hearing, Engel's counsel stated that Cooke, Inc., is "exempt regardless of who owns it or when they own it and so forth ...." On appeal, however, Engel concedes that Cooke's ownership of Cooke, Inc., through ownership of H & B was "eighteen percentage points short of the ownership percentage literally required of the contract" to qualify as an exempt transferee. 6 The district court nonetheless categorized Cooke, Inc., as an exempt transferee by reading the stock transfer restriction as exempting "transfers

Page 133

at any time by and among Jack Kent Cooke and Cooke, Inc....." 7

We are thus faced with the fact that Cooke, Inc., (TCSI), the owner of El Paso's 74 2/3 shares of stock, has been a wholly owned subsidiary of another company since its acquisition by H & B in October 1968. From the record we also note that Cooke has never owned a majority position in any of Cooke, Inc.'s parent corporations. It is thus difficult to determine from the court's finding why Cooke, Inc.'s, status as an exempt transferee in December 1969, when it was a wholly owned subsidiary of H & B, is any different from its status as a wholly owned subsidiary of Westinghouse's subsidiary in December 1981 when the judge made his findings of fact.

The district court found that after the merger of Teleprompter, TCSI's parent, and the Westinghouse subsidiary, "Jack Kent Cooke or any exempt transferee of the Cooke shares under paragraph 8 ...." no longer owned or controlled any shares of El Paso. 8 Without any definition of "controls," we think this same statement would be equally applicable to December 1969 when Cooke transferred his El Paso shares to Cooke, Inc., a wholly owned subsidiary of H & B.

The court below further found that all of the El Paso shares in question were registered to and voted by TCSI, formerly Cooke, Inc., on the one hand, but its legal support for finding that the Teleprompter-Westinghouse subsidiary merger amounted to an "other disposition" of the 74 2/3 shares of El Paso was a 1979 Tenth Circuit case which defined "other disposition" as any transaction "in which the individual in question passes on ownership to someone or some entity." Debry v. Transamerica Corp., 601 F.2d 480, 493 (10th Cir.1979) (emphasis added). The holding in that case, hinging on a transfer of ownership as it obviously does, is clearly distinguishable from the instant case.

Since Cooke, Inc., (TCSI) has owned the El Paso shares since December 1969, and since the court below found that Cooke, Inc., was an exempt transferee, implicit in the court's holding that no exempt transferee now owns or controls 9 the El Paso shares is a finding that someone other than

Page 134

the exempt transferee, TCSI, now owns the El Paso stock. With this finding we cannot agree.

The district court's findings fail to conclude who in its opinion now owns the El Paso stock in question; the findings simply state who does not own the stock. Engel, however, claims, as it did below, that Westinghouse owns 100% of the El Paso stock formerly owned by Cooke, through its wholly owned subsidiaries. To find that Westinghouse now owns the El Paso stock would be to disregard totally the separate corporate existence of two legitimate Westinghouse subsidiaries, Teleprompter Corp. and TCSI. 10

A parent corporation possesses a separate existence and is treated separately from a subsidiary unless there are circumstances justifying disregard of the corporate entity. Chrome Plate, Inc. v. District Director of Internal Revenue, 614 F.2d 990, 996 (5th Cir.1980). Here we have been presented absolutely no circumstances, factual, legal, or equitable which would require us to disregard the separate legal existence of the two subsidiaries in question. The mere fact that a wholly owned subsidiary of Westinghouse owned 100% of the stock of Teleprompter which owns 100% of TCSI stock does not justify the conclusion that Westinghouse is the owner of the assets of its third-tier subsidiary, TCSI. Walker v. Newgent, 583 F.2d 163, 167 (5th Cir.1978). As we have stated earlier, ownership of the stock of a corporation is not synonymous with ownership of the corporate assets.

In the absence of justifiable grounds for disregarding the separate legal existences of Westinghouse, Teleprompter and TCSI, we adhere to our conclusion that TCSI owns the El Paso stock in question and that there has been no sale, transfer, assignment or other disposition since the initial transfer of the Cooke shares of El Paso to Cooke, Inc., (TCSI) in December 1969. Concisely stated, transfer of the stock of a parent corporation does not affect the ownership of assets held by a subsidiary.

C.

Engel finally alleges that allowing Cooke to sell his shares in the transferee corporation (without specifying who the transferee corporation is), without complying with the first-refusal option would nullify the rights of the minority shareholders.

Under Texas law, however, stock transfer restrictions are not favored and are to be strictly construed. Earthman's, Inc. v. Earthman, 526 S.W.2d 192, 202 (Tex.Civ.App.1975). To give the plain words of the agreement the interpretation that Engel now urges would be contrary to this Texas principle. 11 Neither law nor equity favors

Page 135

our reading into the stock transfer restriction words which the parties to the agreement themselves did not write. Abilene Savings Association v. Westchester Fire Insurance Co., 461 F.2d 557, 561 (5th Cir.1972); Phillips Petroleum Co. v. Gillman, 593 S.W.2d 152, 154 (Tex.Civ.App.1980).

El Paso's minority shareholders have the same rights and privileges today that they acquired in 1967. Ownership of the majority shares of El Paso remains with Cooke, Inc., (TCSI), one of the original parties to the stock subscription agreement. The fact that ownership of Cooke, Inc., has changed is irrelevant to the question of ownership of the El Paso stock in question. The El Paso stock subscription agreement restricted transactions in El Paso stock alone; it did not restrict transactions in the stock of any other corporation.

III.

After a careful reading of the stock transfer restriction agreement in question and a detailed analysis of the facts and the law applicable to the facts, we find that the district court has clearly misinterpreted the subscription agreement by its implicit finding that the right of first refusal was triggered merely by a transfer of the control of the El Paso stock rather than a transfer of the ownership of the stock. The court furthermore has misapprehended the legal consequences attaching to the ownership of the assets of a corporation when 100% of its stock is acquired by another corporation. Thus by the misinterpretation of the agreement and by a misapplication of the law to the facts of this case, the court has erred in its conclusions. For these reasons, we reverse for dismissal of the complaint and entry of judgment for the defendants.

REVERSED.

JERRE S. WILLIAMS, Circuit Judge, concurring specially:

I concur. The holding and the opinion of the Court effectively reduce a complicated series of business transactions to their critical elements. I wish, however, to place brief emphasis upon certain aspects of our decision.

It deserves emphasis that the only critical transaction in this case is the 1981 merger under which Teleprompter became the wholly owned subsidiary of Group W which in turn is a wholly owned subsidiary of Westinghouse. All of the relevant aspects of this entire corporate history of El Paso Cablevision Corp. and the controlling Paragraph 8 of its Stock Subscription Agreement are to be evaluated solely on the basis of that 1981 merger and the situation which prevailed when it took place.

It was at this time that Jack Kent Cooke for the first time sold out his large financial interest in Teleprompter. Plaintiffs claim, with some support in the record, that as Chairman of the Board of Teleprompter

Page 136

and its largest shareholder, Cooke could well have been in functioning control of Teleprompter, and in turn, therefore, of El Paso Cablevision. It was this event, then, that led the district court to conclude that something of legal significance had happened because Cooke, the original incorporator of El Paso Cablevision, for the first time bowed out of the picture of having a substantial interest in that corporation through ownership of shares in Teleprompter. Thus, while I agree with the conclusion of the Court, I do not agree that the district court was as overtly incorrect as the majority opinion tends to imply. The withdrawal of Jack Kent Cooke from serving, as a practical matter, as a significant influence on El Paso Cablevision from its inception until the sale of his shares in Teleprompter in 1981 raised critical questions to be resolved by the interpretation of the Paragraph 8 first refusal agreement.

The opinion of the Court speculates upon whether the 1969 transaction of Jack Kent Cooke's transfer of his sixty-six shares of El Paso stock to Cooke Inc. was an exempt transfer or not. The opinion concludes that there was no clear error in the district court finding that this was an internal or exempt transaction under Paragraph 8.

I would not engage even in this much speculative evaluation. It is obvious that all of the parties treated the transaction as an internal transaction under Paragraph 8, and the corporation's stock transfer records note that the transfer was one authorized by that paragraph without first refusal.

I would place full emphasis upon the fact that the Court in finding that the conclusion of the district court was not clearly erroneous settles once and for all any issue concerning the 1969 transaction. It was an exempt transaction under Paragraph 8. This, in turn, leads to the critical implications of the current status of the parties. I agree that the El Paso Cablevision's stock has never been "sold or otherwise disposed of" within the meaning of Paragraph 8 of the Subscription Agreement since 1969, and that was an exempt transfer. The stock continued, therefore, as a block of stock never sold or otherwise transferred when the parent companies owning it engaged in corporate mergers three different times.

The final conclusion must be that after this decision the El Paso shares are still subject to Paragraph 8 of the Subscription Agreement. They may not be sold or otherwise transferred (converted into some other kind of shares or asset) by Teleprompter, the subsidiary of Group W, the subsidiary of Westinghouse, without granting the first refusal rights to plaintiff stockholders. I would not concur in the holding of the Court if this continuing right were not recognized. To find that it has been lost, somehow, because Jack Kent Cooke sold his shares in Teleprompter in 1981 would be a conclusion that something had happened by way of sale or other disposition of the El Paso Cablevision shares at some time since 1969 which ended the first refusal restriction. Paragraph 8 contains no provision which would do this.

Appellant Teleprompter stresses strongly that the investment of the plaintiffs in El Paso Cablevision was very small, and it now is very valuable. The majority opinion makes some reference to this situation. I find it of no relevance at all unless we were engaging in an equitable balancing under a determination to pierce a corporate veil. We properly do not do so. We should not leave an implicit conclusion, however, that the plaintiffs are not entitled to any serious consideration of their legal rights because they invested so little in this company at the beginning. It is clear from this record that the major original investor in El Paso Cablevision, Jack Kent Cooke, realized a huge profit when Teleprompter bought him out. Teleprompter is hardly in a position to buy out Jack Kent Cooke, giving him the full return on his profitable investment in El Paso Cablevision, but then insist that the other stockholders are being unfair and unreasonable when they claim the full benefit of their investment, which included the right of first refusal of any non-exempt sale of El Paso Cablevision's stock. That restriction properly continues. But with no sale or other disposition of the El Paso

Page 137

Cablevision shares having been shown to have taken place in 1981, the plaintiff stockholders had no right at that time to exercise first refusal rights under Paragraph 8 of the Stock Subscription Agreement.

---------------

1 The nature of this suit is not ascertainable from the correspondence between Pratt's and Engel's attorney and Teleprompter which simply referred to a resort to the "various remedies at our disposal." One month earlier, however, the same attorney, on behalf of Pratt and Engel, had threatened El Paso's officers with a derivative action, absent compliance with certain demands including a certified copy of the corporate books and the implementation of certain new innovations relating to the cable system.

2 Pursuant to the merger agreement a wholly owned subsidiary of Westinghouse's wholly owned subsidiary Westinghouse Broadcasting Company (Group W) merged into Teleprompter, with Teleprompter as the surviving corporation. Teleprompter thus became a wholly owned subsidiary of Group W which in turn is a wholly owned subsidiary of Westinghouse. For purposes of simplification, the transaction is denominated a merger between a Westinghouse subsidiary and Teleprompter, or the Westinghouse-Teleprompter merger.

3 Teleprompter argues on appeal that:

a) the May 29, 1981, consent decree in the derivative action between Pratt and Engel and El Paso, TCSI, and two of the current plaintiffs, bars the appellee's claim under the doctrine of res judicata;

b) the district judge gave an impermissibly broad interpretation to the subscription agreement;

c) the judge erred if he pierced the corporate veil to hold that Westinghouse now owns the El Paso stock in question;

d) the doctrine of laches bars appellees' claim since appellees waited nine months after actual knowledge of the planned sale of Cooke's Teleprompter stock and the proposed Westinghouse subsidiary-Teleprompter merger to file suit;

e) even if a disposition in El Paso stock occurred, the trial court erred in its remedy;

f) the judge's wholesale adoption of the appellee's proposed findings and his failure to make detailed findings may require a holding that the findings were clearly erroneous.

4 Cooke's transfer of the El Paso stock to Cooke, Inc., was not veiled in secrecy. On the contrary, pursuant to the city's franchise agreement with El Paso, the city council was required to grant approval prior to any transfer of more than thirty percent ownership or control of El Paso stock. Pursuant to this agreement, El Paso, through its attorney and director, W.C. Peticolas, sought approval from the city council for Cooke's proposed transfer. The request letter noted that the transferee, Cooke, Inc., was a wholly owned subsidiary of H & B and that Cooke owned thirty-three percent of H & B's outstanding stock. The city council gave its approval December 18, 1969 and the transfer took place six days later. We note that the request letter stated that Cooke proposed to transfer his original 70 shares of El Paso to Cooke, Inc. This is at variance with the district judge's finding that Cooke transferred to Cooke, Inc., the 66 shares of El Paso that he then owned. A resolution of this disparity, however, is not necessary for purposes of this opinion.

5 See infra note 7.

6 Engel contends that none of the plaintiffs had knowledge of the Cooke--Cooke, Inc., transfer and that the burden was clearly on Cooke to notify the other shareholders that he proposed to transfer shares to a non-exempt transferee, a burden he never carried. We note, however, that the plaintiffs' own evidence shows that plaintiff Hervey was president of El Paso at the time the transfer took place and that plaintiff Miller was vice president of the corporation. As indicated in note 2, supra, the corporation was required to obtain city council approval prior to the transfer. That request included the fact that Cooke owned less than a majority position in Cooke, Inc.'s, parent, H & B, information which Engel says the plaintiffs were not privy to.

Moreover, the corporation's stock transfer record notes that the Cooke--Cooke, Inc., transfer was authorized by paragraph 8 of the subscription agreement.

7 While the subscription agreement lends itself to an interpretation that Cooke and Cooke, Inc., were to be treated as one and thus the 1969 transfer of stock from Cooke to Cooke, Inc., was not covered by the agreement, we find this an unnecessary consideration because of the manner in which we ultimately dispose of the case. For this reason, we do not base our ruling here on any intimation that this finding by the court was clearly erroneous.

If the 1969 transfer was in fact a transfer to a non-exempt party contemplated by the stock restriction, the plaintiffs are confronted with a severe, if not insurmountable, issue of laches. Our disposition of the case makes it unnecessary to resolve the problems presented by the 1969 transfer by Cooke to Cooke, Inc. Suffice it to say, from 1969 to date, Cooke, Inc., (TCSI) has owned the El Paso stock formerly owned by Cooke.

8 Engel contends that "[i]t was not until the Westinghouse merger transaction of 1981 that Jack Kent Cooke divorced himself from effective ownership and control of El Paso Cablevision, Inc." We find, however, that the stock transfer restriction makes no mention of either "effective ownership" or "controls." As noted, supra, Cooke "divorced himself" of ownership of the El Paso stock twelve years prior to the instant suit. According to the district judge and the corporate records (and as Engel argued below), that transfer was exempt under paragraph 8.

The subscription agreement does not require Cooke to retain an ownership interest in the transferee (Cooke, Inc.). The only restriction on the transferee Cooke, Inc., (TCSI) is that should it, (not Cooke) decide to sell, transfer or assign its shares of El Paso stock to someone other than an exempt transferee, it must abide by the first-refusal requirements. We have found no such sale, transfer or assignment.

We further observe that the only mention of the word "control" (as opposed to the "majority ownership" requirement in paragraph 8) in the documents in evidence is in the city's franchise agreement with El Paso. See supra note 2. That agreement required city approval prior to the transfer of more than thirty percent of the right of control of the El Paso stock. The franchise agreement, however, is not part of the stock subscription agreement nor should it be read together therewith.

9 As noted supra note 8, we can find no support in the stock subscription agreement for a finding that control, as opposed to ownership, of the El Paso stock is relevant to any transaction in the stock.

10 Since, as noted supra note 1, Teleprompter is a wholly owned subsidiary of Group W, a wholly owned subsidiary of Westinghouse, our remarks here are equally applicable to Group W. Group W is not a party to this suit nor is it mentioned in the briefs of the parties. We thus direct our comments throughout to the two subsidiary parties, Teleprompter and TCSI.

11 We find no equitable reason to so interpret the agreement. The plaintiffs have, as far as the record shows, invested a total of $10 a share, or $243.33, in the corporation. Teleprompter and TCSI, on the other hand, assumed the financial obligations incumbent on Jack Kent Cooke as the original majority shareholder. At the time of the litigation below, Teleprompter and its subsidiary had invested in excess of $29,000,000 to construct the El Paso cable system.

The plaintiffs, individually or in concert, have run hot and cold toward Teleprompter during the existence of the corporation. In October 1970 plaintiff Engel notified Teleprompter vice-president Robert H. Symons, that he was reassured to learn that Teleprompter had allocated funds to construct the El Paso cable system and that the corporation had accepted all of the responsibilities of Cooke, Inc., and H & B in protecting the El Paso franchise "for all the stockholders." Engel further sought a working relationship with Teleprompter in a proposed Arizona cablevision system.

Five years later Pratt and Engel requested that Teleprompter buy out their interests in El Paso or be faced with legal action. At the same time the El Paso board of directors, which included plaintiffs Hervey and Miller, provided Pratt and Engel with certain corporate records including copies of all recorded stock transfers in an effort to resolve this dispute.

In October 1979 Pratt and Engel instituted a derivative action against El Paso, Teleprompter, TCSI, and various present and former El Paso officers. The actions against Teleprompter and TCSI, who had not been served, were dismissed with prejudice for want of prosecution; the claims against the other defendants were dismissed with prejudice in May 1981 after the parties stipulated that there was no evidence of wrongdoing on the part of any defendant.

Undaunted, Engel and Pratt joined forces with two El Paso officers, Hervey and Miller, in the instant suit. On July 23, 1981, after noting that the FCC was scheduled to approve the Westinghouse subsidiary-Teleprompter merger within one week, the plaintiffs notified the current defendants that the first-refusal option requirements had not been met, and failure to abide by the stock transfer restriction would result in a lawsuit. One day after the FCC's approval of the merger, the instant suit was filed.

The evidence in the record below shows that the minority shareholders were intimately involved in the affairs of the corporation, contrary to the picture painted by Engel here and below. Plaintiff Hervey served as president of the corporation until he resigned in 1973 to run for Mayor of El Paso. In 1975 he was reinstituted as chairman of the board of the corporation. Plaintiff Miller served as vice-president of the corporation from its inception. All of the plaintiffs were aware of the 1969 Cooke--Cooke, Inc., stock transfer. Hervey and Miller were aware of Cooke's percentage ownership in H & B at the time of the transfer. The corporate records show that the 74 2/3 shares of El Paso, at all times here relevant, were owned by TCSI, and all correspondence from Teleprompter so indicated.
Megan Mullen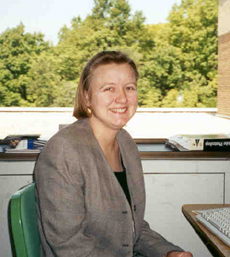 Associate Professor, Department of Communication
Director, Humanities Program
On Sabbatical for 2005-2006 Academic Year
University of Wisconsin-Parkside
900 Wood Road
Kenosha, WI 53141-2000

262-595-2664 (office)
262-595-2271 (fax)
mullen@uwp.edu